Crowe to Step Down as Chair of the North Fork Valley Community Health Board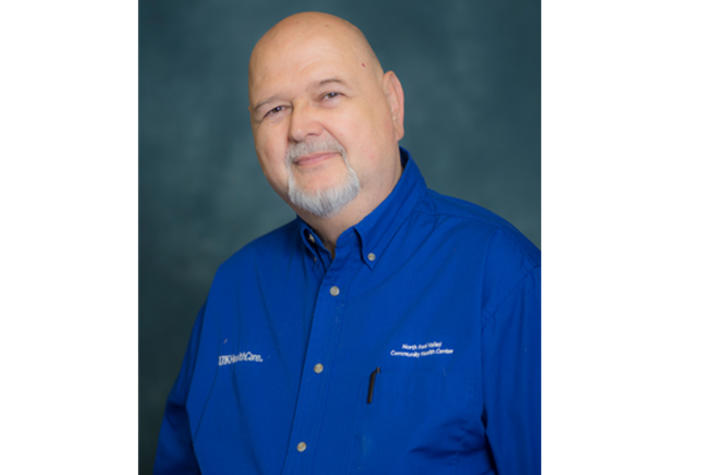 LEXINGTON, Ky. (Feb. 23, 2021) — Richard Crowe, longtime chair of the North Fork Valley Community Board in Hazard, is stepping down from his position after 17 years.
"Richard led the North Fork Board during a very challenging time of its history," said UK HealthCare vice president of health systems administration and chief of staff Mark D. Birdwhistell. "His leadership played a critical role in securing the continued ongoing support from the Federal agencies and others who were so vital to success of the clinic."
The North Fork Valley Community Health Board was formed in 2004 to assume the oversight of the North Fork Valley Community Health Center (NFVCHC) through an arrangement with the UK College of Medicine to provide low-cost comprehensive health care to Perry County. Richard has served on this board since its inception and was its chairperson for the majority of his tenure.
Health centers are community-based and patient-directed organizations that deliver comprehensive primary health care services. They also include access to pharmacies, mental health services, substance use treatment and oral health services to areas where economic and geographic barriers limit access to affordable health care services.
Since its formation, the board expanded the North Fork Valley Community Health Center to a state-of-the-art facility with a wide range of services, including a clinic with14 full-size exam rooms, a procedure room and a dental suite. On site, the clinic has licensed psychologists, nutritional counseling and a pharmacy. In addition to a dental suite within the clinic, the UK North Fork Valley Community Health Center operates a Ronald McDonald Care Mobile, a two-chair dental office on wheels.
"Richard Crowe may be the most selfless person I know," said former board member and former chief executive Don Dunn. "His dedication to improving the health of patients in the region is reflected in his many years as board chair for NFVCHC. As if that isn't enough, he is constantly active as a member on a multitude of local and regional committees to enhance the lives of others. His time, energy and knowledge will be sorely missed in Hazard and the region."
Richard has a long history of service in the Hazard region. In addition to his role on the NFVCHC board, he was involved in the Kentucky Mountain Health Alliance, Hazard Lions Montessori School, Kentucky Humanities Council and the Kentucky Storytelling Association. He was instrumental in bringing Remote Area Medical, a nonprofit provider of free pop-up clinics to Perry County. Outside healthcare, he taught business and economics on the college level for 40 years, most recently at Hazard Community and Technical College. He authored six books, served as an elder at Hazard Presbyterian Church and is father to twin daughters Candi and Crystal.
"It's been an honor to serve along side Richard Crowe who has such a heart of servitude," said former board member Tammy Richie. "So many lives in our service community have been enriched during his tenure. His caring attitude and foresight will certainly be missed."