Former UK HealthCare Patient Wins Big at Games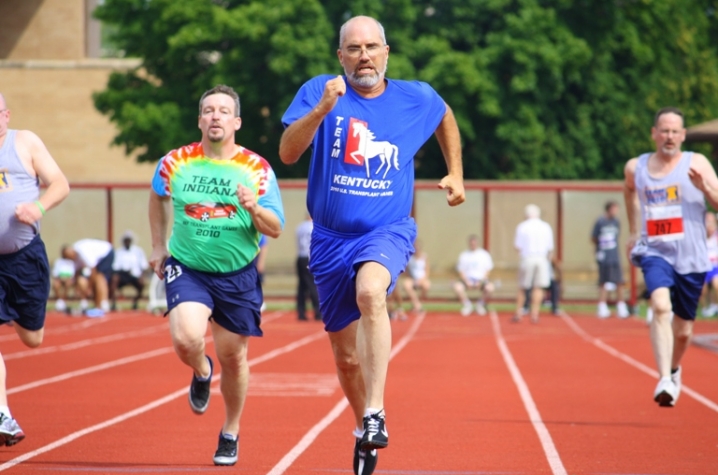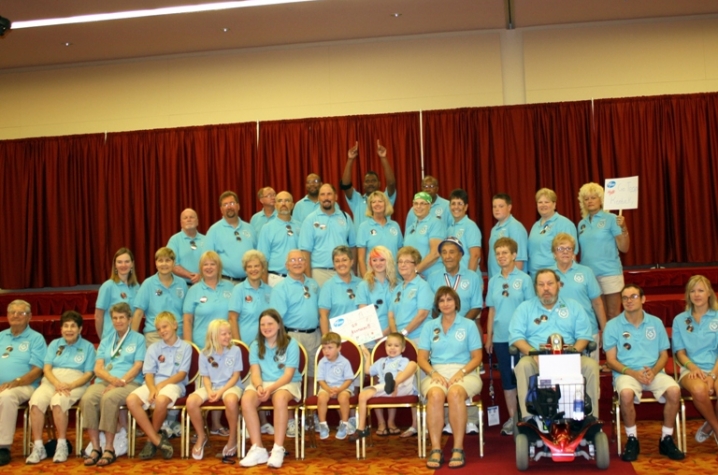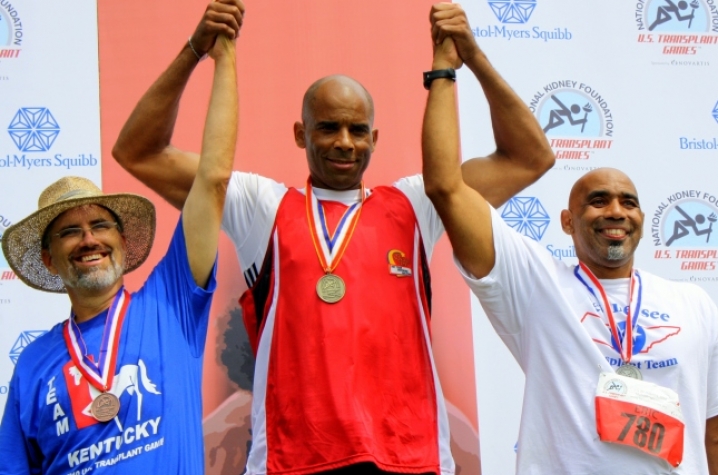 LEXINGTON, Ky. (Oct. 28, 2010) − One transplant recipient from UK HealthCare, Dan Gutenson of Stanford, Ky., joined the 36 other members of "Team Kentucky" in Madison, Wisconsin for the 2010 U.S. Transplant Games this past summer. Gutenson, who received his kidney transplant in Sept. 2009, suffered from polycystic disease and received a kidney from a living donor in the church he pastors in Lincoln County, Ky.
"Attending the [Transplant] Games is such an unbelievable experience," said Gutenson. "I went into the experience expecting it to be about the competition but it was more about the people and their experiences that made it possible for them to even compete at all. Everyone had a story to tell and it was so exciting to hear them all."
Gutenson, known by many as "Brother Dan," medaled in all of his track events; he received gold in the 200 meter sprint, silver in the 400 meter sprint, and bronze in the 100 meter sprint. Brother Dan also assisted Team Kentucky's basketball and golf teams to place second and third, receiving silver and bronze medals for their efforts.
Angela Zimmerman attended the Transplant Games, her first time to attend the event, in support of Brother Dan and Team Kentucky. "There are no words to describe how incredible the environment is at the Games," said Zimmerman, kidney and kidney/pancreas transplant coordinator for UK HealthCare. "There were so many families -- of the deceased, the living donors and the recipients of organ donations. It was one big celebration of life - the past and the present - and a special time to honor the deceased and donors, and celebrate the lives of those taking their transplant and doing such good things."
As Brother Dan shares his story with others he realizes the educational component of organ and tissue donation that is needed. "I've visited with people that still don't understand the need and scope of organ donation," Gutenson said. "I hope events like the Transplant Games provide education about what this all means to these patients and help encourage organ donation. I also hope that others that had transplants learn about this event and participate in the Games because it's such an amazing experience."
The location for the 2012 U.S. Transplant Games, which are held in the alternating year as the World Transplant Games, has not yet been decided. The 2011 World Transplant Games will be held in Sweden.
When asked if he planned to participate in the U.S. Transplant Games of 2012, Brother Dan joyfully responded, "As long as my health is well, I definitely plan on going!"
The Facebook page of the National Kidney Foundation's U.S. Transplant Games event can be found here: http://www.facebook.com/group.php?gid=192181586769.  
Considering that more than 100,000 people are currently on the waiting list in the United States and approximately 80 percent of those people are waiting for a kidney, the mission of the National Kidney Foundation U.S. Transplant Games® is to demonstrate the success of transplantation, honor those who have given the gift of life, and call attention to the need for more organ donors.