Free mpox vaccines available at Kentucky Black Pride Festival this weekend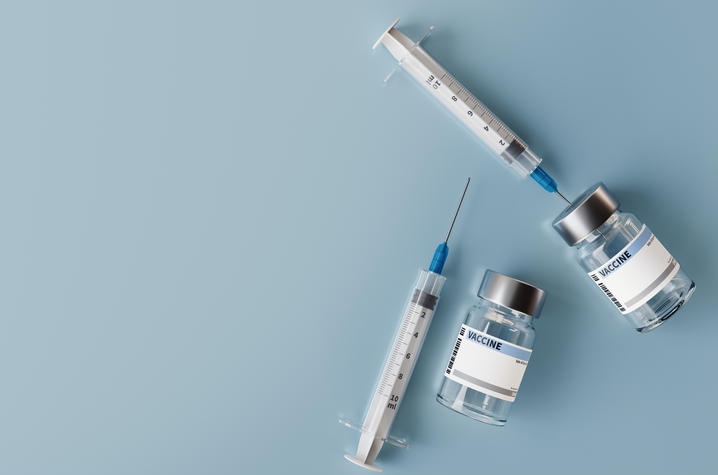 LEXINGTON, Ky. (Sept. 13, 2023) — UK HealthCare providers will be at the Kentucky Black Pride Festival on Sept. 16 offering free mpox vaccines. The festival is at Woodland Park in Lexington and vaccines will take place from 11 a.m. until 6 p.m.
Mpox, formerly known as monkeypox, is spread via close prolonged contact with body fluids and/or lesion materials. It can be spread via the respiratory route, mucosal route or through broken skin. The virus starts with chills, fever, aches and swollen lymph nodes, followed by a rash that eventually blisters.
Vaccines are available and recommended for people who have been exposed to mpox, and those who are at a high risk of being exposed. Individuals that are already presenting with symptoms like an unexplained rash should visit a health care provider to get tested and determine if they are eligible to receive a vaccine.
More information about mpox is available at the Team Kentucky Cabinet for Health and Family Services website. Appointments are not needed to receive your vaccine at the Kentucky Black Pride Festival.
UK HealthCare is the hospitals and clinics of the University of Kentucky. But it is so much more. It is more than 10,000 dedicated health care professionals committed to providing advanced subspecialty care for the most critically injured and ill patients from the Commonwealth and beyond. It also is the home of the state's only National Cancer Institute (NCI)-designated cancer center, a Level IV Neonatal Intensive Care Unit that cares for the tiniest and sickest newborns, the region's only Level 1 trauma center and Kentucky's top hospital ranked by U.S. News & World Report.  
As an academic research institution, we are continuously pursuing the next generation of cures, treatments, protocols and policies. Our discoveries have the potential to change what's medically possible within our lifetimes. Our educators and thought leaders are transforming the health care landscape as our six health professions colleges teach the next generation of doctors, nurses, pharmacists and other health care professionals, spreading the highest standards of care. UK HealthCare is the power of advanced medicine committed to creating a healthier Kentucky, now and for generations to come.