Future Physicians Hope to Lead by Example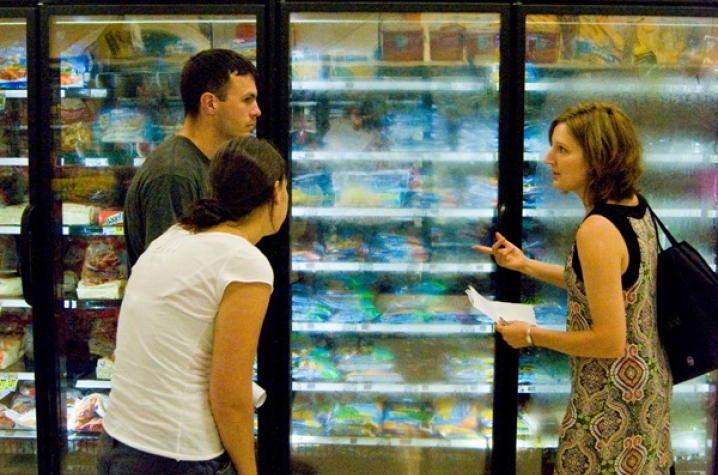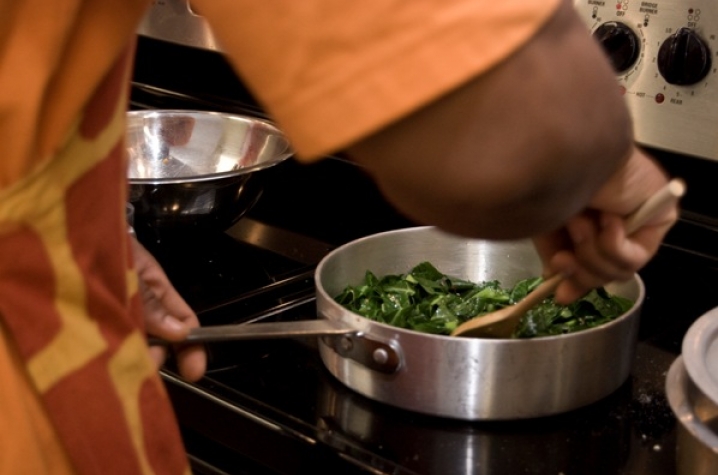 LEXINGTON, Ky. (Feb. 2, 2011) − Thad Salmon, a second-year UK medical student, seeks a brighter, healthier future for Kentuckians through chefMed, a new initiative to promote a culture of healthy eating at the University of Kentucky's College of Medicine. This program, a multi-faceted example of preventative medicine based on research related to the relationship between a physicians' health and their effectiveness of care, helps his classmates better understand their future responsibility as role models and lifestyle counselors.
"University of Kentucky medical students are the faces of the future for primary care in our state and it is important to consider the effects of our lifestyle choices as physicians-in-training," Salmon said. "Unfortunately as we move through medical training, knowledge doesn't easily translate into a change of attitude and behavior."
 [IMAGE1]
Studies have shown that physicians with more positive health behaviors are more likely to give effective lifestyle counseling for their patients. Therefore, changes in the health behaviors of the program participants will benefit not only students in the College of Medicine, but it will also have a direct effect on the quality of care delivered to patients by program graduates.
[IMAGE2]
 
"Our medical students are highly motivated to make a difference in their lives and in the lives of their patients," said Dr. Carol Elam, UK College of Medicine associate dean for admissions and institutional advancement, and faculty advisor for the program. "This program is a great example of their creativity, and of the concept that throwing a pebble into the water can generate many ripples. Although this program just started this past summer, Thad hopes to involve as many as 50 percent of our medical student body in one or more of the chefMed activities over the course of the current academic year." 
The program includes cooking classes, gardening workshops, regular newsletters, and online resources including a collection of simple, healthy recipes. Taking into consideration the lifestyle of medical students, the program helps participants with budget, time and/or skill limitations.
[IMAGE3]
 
Gardening workshops with Seedleaf, a local public health and community development initiative, held at the London Ferrell Community Garden, allow participants to connect with community members and provide a service learning opportunity. Students have the opportunity to work with a wide variety of crops, tools, and techniques that are not available or practical around student housing and apartments. They are able to learn what grows best in each season and appreciate the relationship between growth habits of a plant and the dietary habits of people.
"Through this initiative, students who learn the basics of grocery shopping and cooking healthy food will be empowered for a healthier future and more effective clinical practice," said Thad Salmon.
For more information about the program, healthy recipes and nutrition tips, visit the blog at http://chefmed.wordpress.com/ or the Facebook page at http://www.facebook.com/pages/chefmed/140939745934668.  
CONTACT:   Julie Meador, (859) 323-6363 ext. 256 orJulie.Meador@uky.edu