"I was a six-cylinder engine running on one cylinder": Heart Transplant Brings Longtime Chauffeur Back to Speed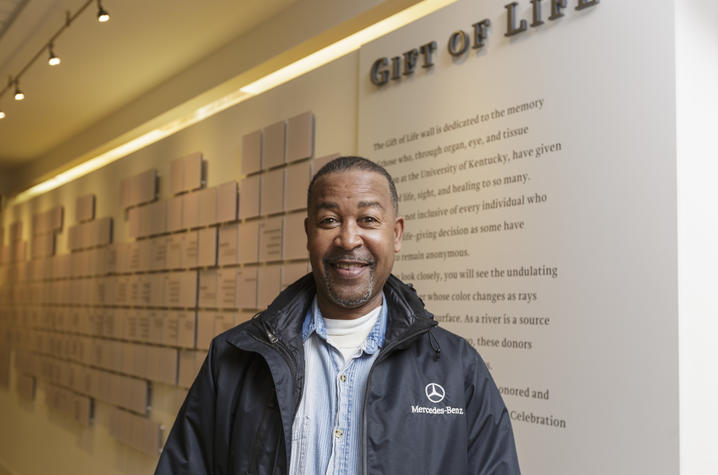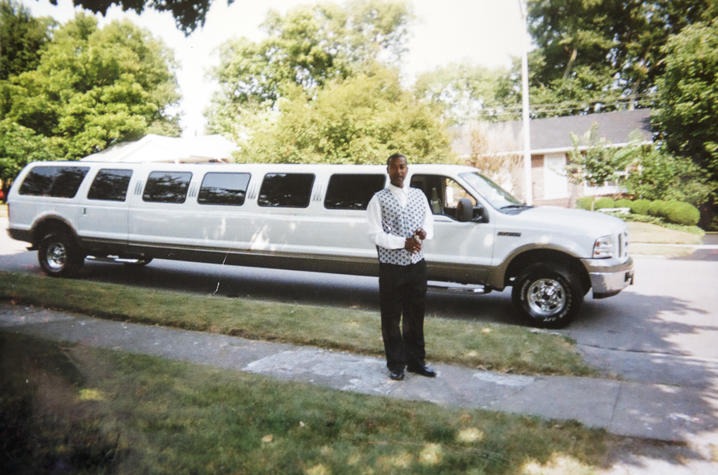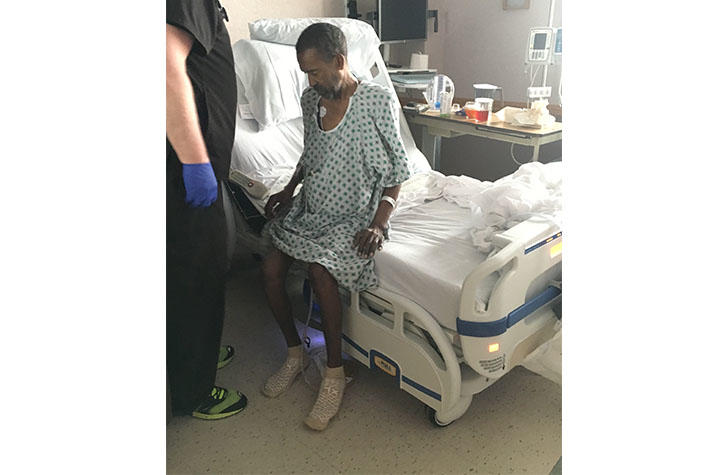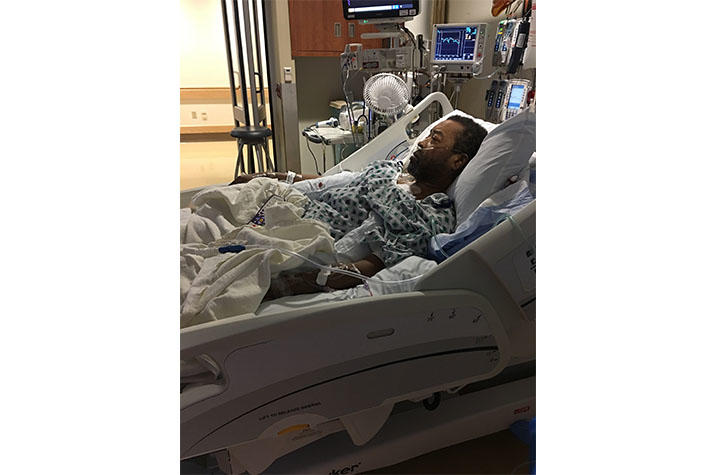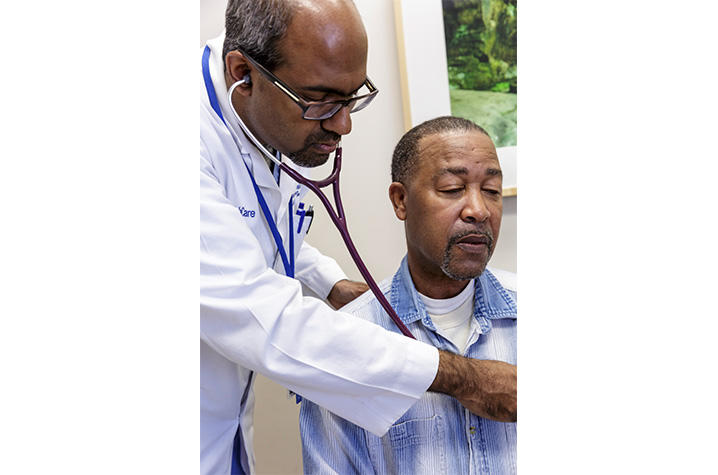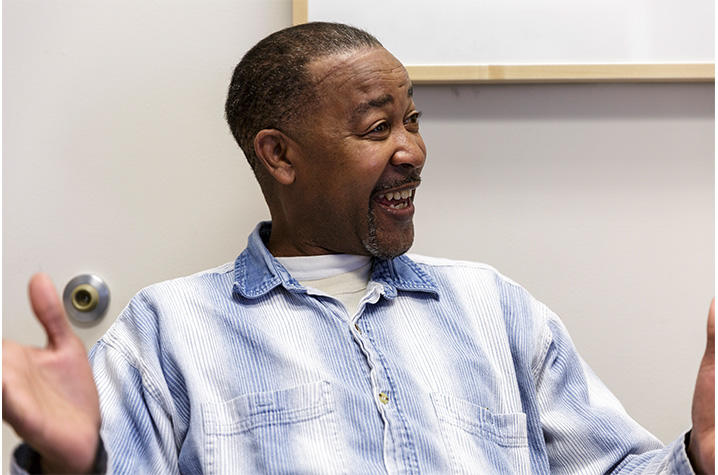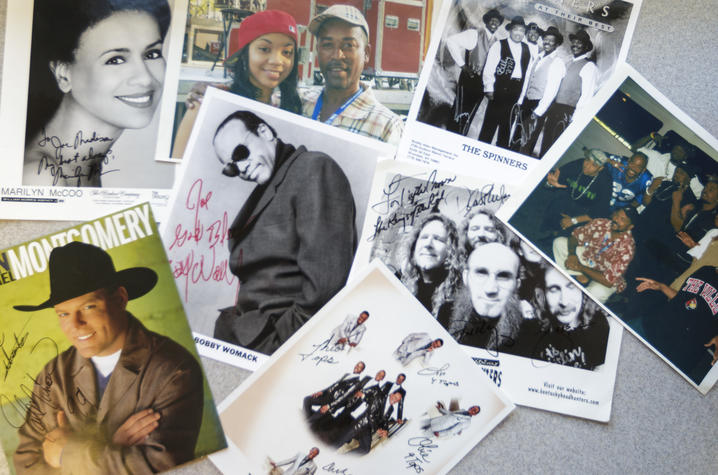 LEXINGTON, Ky. (April 6, 2018) – Most of his life has been on the go – as a limousine driver, Lexington native Joseph Madison spent three decades chauffeuring everyone from teenagers attending their first prom to celebrities like the Four Tops and John Michael Montgomery while on tour.
Talkative and energetic, Madison never liked to sit still. At one point, he was even working three jobs to keep himself busy. But about five years ago, his hectic lifestyle came to a halt when he fell ill.
It began as a nagging cough. His primary care physician suspected severe bronchitis, but Madison said he never made a full recovery from what seemed like a run-of-the-mill infection.
"One day I'd feel well, the next day I wouldn't," he said.
As his health worsened, he got some startling news: he had congestive heart failure. The news came as a shock to Madison, who had no family history of heart problems and had been otherwise healthy his entire life. However, respiratory infections like bronchitis are linked to risk for heart attack due to the stress on the body, and Madison says he may have suffered a "silent heart attack" following his sickness and simply not realized what had happened.
His illness left him unable to work, and he received an implantable cardioverter defibrillator (ICD) to protect him from sudden cardiac death. But Madison continued to get sicker and weaker.
In October 2016, Dr. Azhar Aslam from Central Baptist Hospital referred Madison to UK HealthCare for advanced surgical options to treat his heart failure. Baptist Health is a part of UK's Organ Failure & Transplant Network, an initiative focused on providing patients in organ failure with access to high-acuity healthcare, including organ transplantation.
Madison's initial evaluation at UK was with Dr. Maya Guglin, director of mechanical assisted circulation at the UK Gill Heart & Vascular Institute. He weighed just 97 pounds and was incredibly weak.
"I saw him for the first time as new patient here at Gill, listened to his story, and told him we had to admit him right away," Guglin said. "He was wasting away, but I did not think that hospice was the right option for him - at least, not yet. I felt we could still try."
"I was a six-cylinder engine working on just one cylinder," Madison said. "At first, I didn't want to do a heart transplant, but they said if I didn't, I'd probably die. So I said, 'Sign me up – because I don't have anything to lose.'"
After his evaluation, Madison was admitted to the hospital immediately. But in order to survive a transplant, patients need to have some degree of strength and health -- and at first, his odds didn't look good. The heart transplant team worked hard to improve his overall condition, and Madison showed a real drive to improve his health in order to get the transplant, says Dr. Navin Rajagopalan, medical director of heart transplantation at UK.  
"When we first met him, it was clear that he was dying of heart failure and appeared almost too weak and frail to be a candidate for transplant," Rajagopalan said. "But we put him on the right medications, and it appeared he was working very hard with physical therapy to get stronger so he could be a candidate."
Cut to Thanksgiving evening, 2016. Madison was just settling in to enjoy some real food -- turkey, dressing, mashed potatoes, the works -- when a nurse ran in to stop him from taking his first bite.
"She said, 'We've got a heart for you right now,'" Madison said. "I cried like a baby. They asked if I was nervous, and I said, 'No! Let's go.'"
The next day, following an 8-hour operation led by UK cardiothoracic surgeon Dr. Alexis Shafii, Madison woke up with a new heart. He continues to build his strength as the months go on, and even recently returned to working part-time. He tries to stay active, walking outside whenever he can, and says his near-death experience changed his outlook on life.
"I was bedridden here at home, and I was bedridden at UK," he said. "The little things, like birds, trees, plants – they seemed so small then, but now they're big priorities for me."
He thinks about his donor often. His daughter, who helped care for him following the surgery, wrote a letter for Kentucky Organ Donor Affiliates (KODA) to give to the family, thanking them for what their loved one did for her father. With the expertise of UK HealthCare's transplant team and an altruistic gift from a stranger, Madison is alive today to appreciate his second chance.
"I would just tell my donor, 'Thank you, and God bless you,'" he said. "I'm up walking today, and I'm so glad these people at UK were here for me."
***
Although hospitals are obligated by law to identify potential donors and allow the organ donor procurement program to inform families of their right to donate, anyone can sign up to become an organ donor by joining the Kentucky Organ Donor Registry. The registry is a safe and secure electronic database where a person's wishes regarding donation will be carried out as requested.
To join the registry, visit www.donatelifeky.org or sign up when you renew your driver's license.  The donor registry enables family members to know that you chose to save and enhance lives through donation. Kentucky's "First Person Consent" laws mean that the wishes of an individual on the registry will be carried out as requested. 
UK is the University for Kentucky. At UK, we are educating more students, treating more patients with complex illnesses and conducting more research and service than at any time in our 150-year history. To read more about the UK story and how you can support continued investment in your university and the Commonwealth, go to: uky.edu/uk4ky. #uk4ky #seeblue