Infantile botulism: Look for these signs and symptoms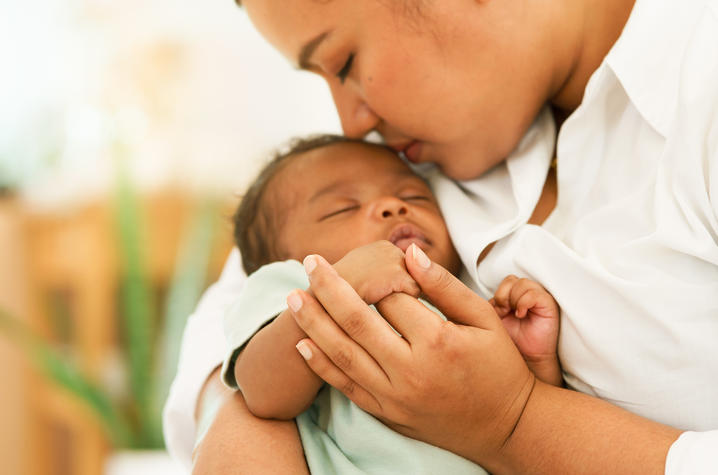 The University of Kentucky Public Relations and Strategic Communications Office provides a weekly health column available for use and reprint by news media. This week's column is by Sean Michael McTigue, M.D., medical director for pediatric infection control at UK HealthCare.
LEXINGTON, Ky. (June 17, 2022) — You have probably heard of food-borne botulism illness in adults, but there is a very rare version of botulism that occurs in infants as well. This illness poses different risks in infants than it does in adults, so it's important to be aware of the causes, signs and symptoms.
What is botulism? Botulism is typically a food-borne illness from a specific kind of bacteria in the soil where your food comes from. When that food is canned or jarred improperly, those bacteria cells can germinate and release the toxin, which causes botulism illness. This toxin is what is used in Botox injections, but when it's ingested through food, it can cause severe paralysis to the point of death.
Botulism in infants. Botulism in infants is completely different than botulism in adults. Babies who are less than 1 year of age don't have the immune system to fight off botulism bacteria. Therefore, when they ingest the spores of the bacteria themselves, those spores are able to actually germinate inside their stomach and slowly begin to release the toxin into their bodies. In this case, it will lead to the same type of paralysis as in adults, but the initial signs are much different.
Where does the bacteria come from? When a baby comes in to the hospital with botulism, we typically find that there is a soil disruption happening in their area, which can happen in any way. A dry windy day or heavy construction can be a cause of this bacteria spreading.
Looking for signs. This is a rare disease, but there have been some unusual cases in Kentucky lately. Some signs you will want to be looking for include:
Not being able to suck from a bottle or difficulty with feeding.
Trouble swallowing.
Pooling of breastmilk or formula in the mouth.
Drooling of formula or breast milk from the mouth.
Gurgling or choking sounds when trying to suck and swallow.
Baby becoming weak and floppy.
If you see these symptoms occur, this is when you will want to reach out to your pediatrician or go to the emergency room.
Recovery. Fatalities from infantile botulism are very rare because these infants typically are brought to the hospital before the paralysis gets serious. Even if a baby does end up with respiratory paralysis, they can be put on a ventilator and supported until they fully recover. The babies are also treated with botulism immunoglobulin, which are antibodies that bind to the toxin and can help a baby heal.
UK HealthCare is the hospitals and clinics of the University of Kentucky. But it is so much more. It is more than 10,000 dedicated health care professionals committed to providing advanced subspecialty care for the most critically injured and ill patients from the Commonwealth and beyond. It also is the home of the state's only National Cancer Institute (NCI)-designated cancer center, a Level IV Neonatal Intensive Care Unit that cares for the tiniest and sickest newborns, the region's only Level 1 trauma center and Kentucky's top hospital ranked by U.S. News & World Report.  
As an academic research institution, we are continuously pursuing the next generation of cures, treatments, protocols and policies. Our discoveries have the potential to change what's medically possible within our lifetimes. Our educators and thought leaders are transforming the health care landscape as our six health professions colleges teach the next generation of doctors, nurses, pharmacists and other health care professionals, spreading the highest standards of care. UK HealthCare is the power of advanced medicine committed to creating a healthier Kentucky, now and for generations to come.