Keeneland Brings Holiday Cheer to Kentucky Children's Hospital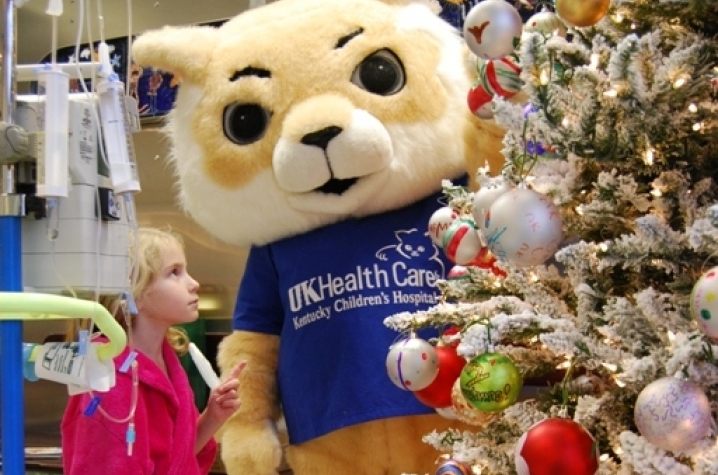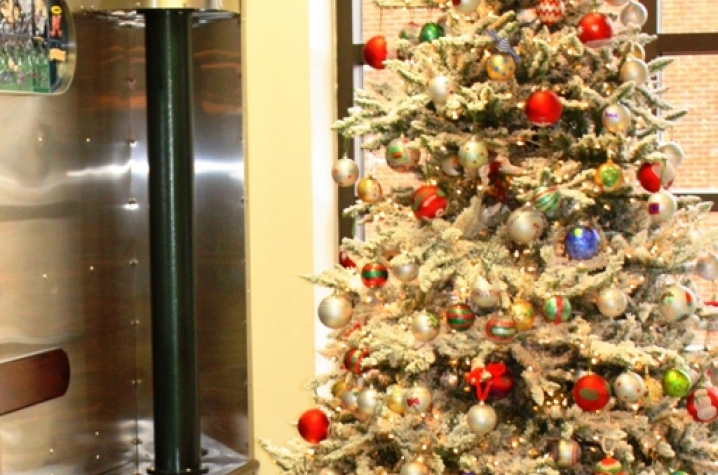 LEXINGTON, Ky. (Dec. 21, 2009) − Keeneland and its many friends presented Kentucky Children's Hospital with a Christmas tree containing hundreds of hand-painted ornaments on Monday, Dec. 7.
The Christmas Shop at Keeneland hosted a program where customers, and the local community, purchased and decorated more than 240 ornaments for the hospital. Jolene Dawkins, director of retail operations at Keeneland, also generously offered a nine-foot Christmas tree for the ornaments.
"This is the first year for this project. Blank ornaments were sold and then eligible for a drawing of two tickets to see the Rockettes at Rupp Arena," Dawkins said.  "This is just something small we could do, and encourage others to do, including churches and daycares who were also involved in decorating the ornaments, which is to give to a wonderful cause, after all Christmas is about the children."
While hospital staff were decorating the tree with the hospital mascot, Stitches, an impromptu decorating party arose as patients and families joined.
"We are so thankful to the many people who bought and decorated the ornaments and to Keeneland for creating this program and providing the tree," said Loralyn Cecil, Kentucky Children's Hospital's office of development manager of community relations and publications. "The tree is beautiful and the patients and families love it. It brings such holiday cheer to all those who visit our hospital."
Kentucky Children's Hospital was established in 1997, but has been taking care of children since 1960. It was renamed in 2005 to more clearly define its role as the hospital for all children of Kentucky. The facility, a hospital within UK Chandler Hospital, houses an inpatient center; a Level III neonatal intensive care unit to take care of the sickest infants; a state-of-the-art pediatric intensive care unit; and a 23-hour admissions/observation center. The building also features children's play and activity rooms, expanded family consultation rooms, a family resource center, waiting rooms, conference rooms, and a pediatric staff library. The new Makenna David Pediatric Emergency Center was established last year. For more information about Kentucky Children's Hospital, call (859) 257-1121.