Volunteer Puts Safety First for Fayette County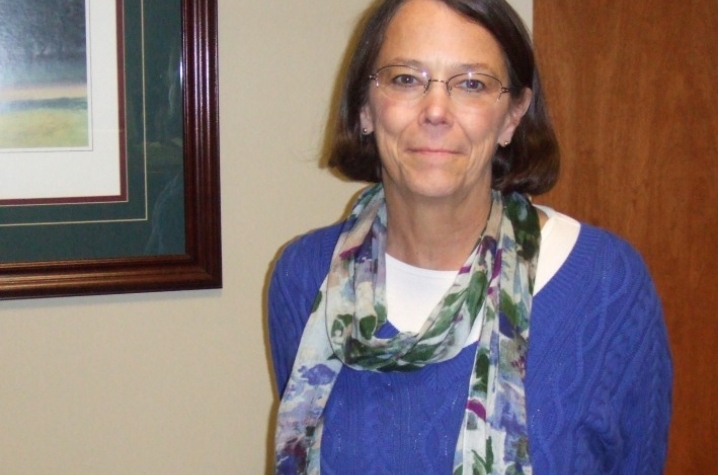 LEXINGTON, Ky. (Nov. 17, 2011) — Safe Kids Fayette County has named Jackie Graves as the 2011 Volunteer of the Year. After witnessing a tragic and fatal accident near her home in 2003, Graves was motivated to do more in her community to make others aware of safety messages and decided to join Safe Kids Fayette County, which is led by Kentucky Children's Hospital.
"Jackie loves children and has a tremendous desire and passion to do all she can to contribute to a child being saved from a preventable injury or death," said Safe Kids Fayette County program coordinator Sherri Hannan.  "When you volunteer with Safe Kids all you have to do is be willing to interact with kids and their caregivers. Most of what we emphasize is common sense strategies to keep kids safe and the few things one must be educated on are easy to learn, for example how to measure a child's head for a helmet."
After witnessing the tragic and fatal accident near her home, a friend introduced Graves to Safe Kids Fayette County when she brought a stack of child-safety promotion literature. This sparked a passion in Graves, and empowered her to share safety messages and strive to make a difference to reduce the number of deaths and injuries of children. Since her membership in Safe Kids, Graves has made it her mission to help her community become a safer community.
"I am committed to the invaluable work of Safe Kids and consider it a privilege to serve alongside other caring volunteers to educate Fayette County children," said Graves, a parish nurse at Second Presbyterian Church and clinical instructor at the University of Kentucky College of Nursing.
Safe Kids Fayette County works to prevent accidental childhood injury, the leading killer of children 14 and under. Its members include health and safety experts, educators, community leaders, corporations, foundations, government representatives and volunteers to educate and protect families. Safe Kids Fayette County is a member of Safe Kids Worldwide, a global network of organizations dedicated to preventing accidental injury. Safe Kids Fayette County was founded in 1994 by Kentucky Children's Hospital.
 
To learn more about Safe Kids Fayette County visit their website at http://www.ukhealthcare.uky.edu/KCH/safekids/index.asp .