Van Nagell Honored by Kentucky House of Representatives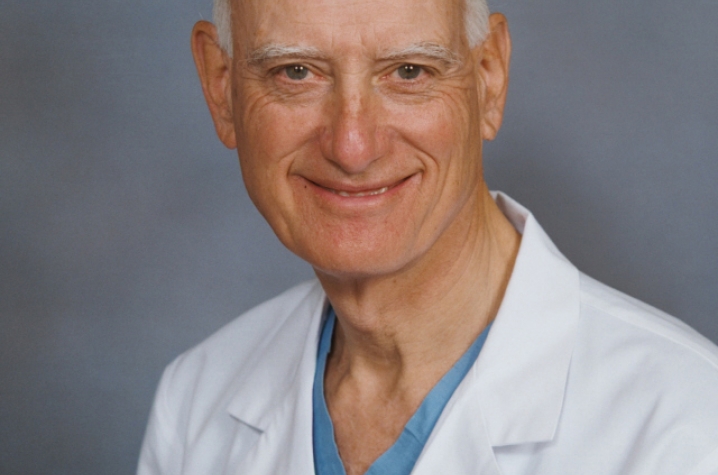 LEXINGTON, Ky. (June 20, 2011) — University of Kentucky physician Dr. John R. van Nagell Jr. was formally recognized for his years of service in House Resolution No. 23 by the House of Representatives of the General Assembly of the Commonwealth of Kentucky.
Van Nagell received this special recognition for his "years of dedicated and outstanding service to the Kentucky medical community as he furthers the cause of better health awareness for the women of the Commonwealth," according to the resolution. 
"I'm truly honored to receive this recognition from the Kentucky House of Representatives," van Nagell said.
Van Nagell, a board-certified gynecologic oncologist, serves as an American Cancer Society Professor of Clinical Oncology at the UK College of Medicine. Thanks in part to his efforts, the UK Markey Cancer Center is a major referral center that is nationally renowned for its treatment of patients affected by gynecologic malignancies.
He is also the director of the Ovarian Cancer Screening Program at UK, the largest program of its kind in the U.S. Through this program's 25-year history, van Nagell has read several thousand ovarian cancer screening results free of charge for women throughout Kentucky.
In addition to his recognition by the House of Representatives, van Nagell's clinical work has also been recognized by his peers — he has been selected for the Best Doctors in America list for the past five years in a row.
MEDIA CONTACT: Allison Perry, (859) 323-2399 or allison.perry@uky.edu