Markey's Dr. Ramlal named LLS Lexington's Woman of the Year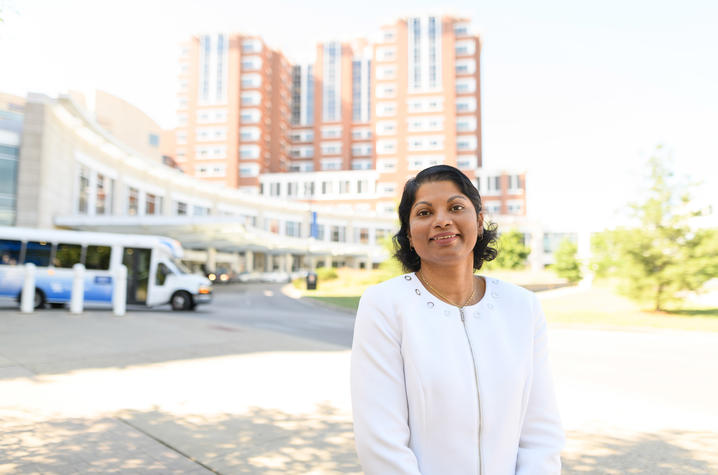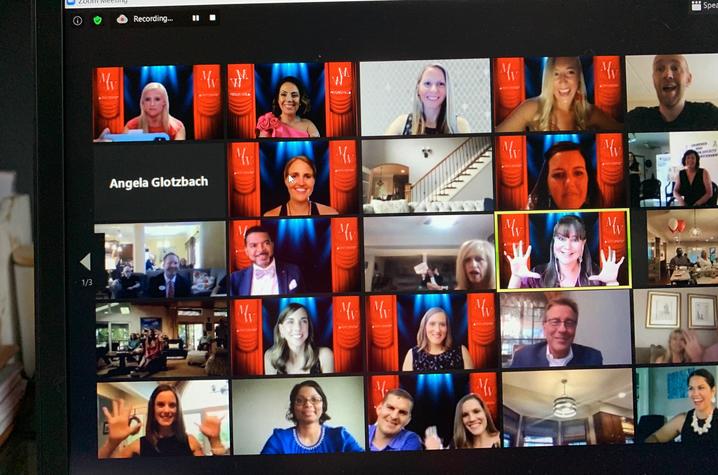 LEXINGTON, Ky. (July 24, 2020) — Dr. Reshma Ramlal of the University of Kentucky Markey Cancer Center was recently named the 2020 Lexington Woman of the Year by the Leukemia & Lymphoma Society.
Each year, the LLS conducts a 10-week Man & Woman of the Year fundraising campaign. Participants from across the nation raise money in honor of children in their area who are impacted by blood cancer. The candidates were judged solely on their success in raising money to help the LLS fund research to find cures and better therapies and provide information and support to blood cancer patients and their families.
Ramlal is an attending physician in the Hematology and BMT Division of Markey, where she specializes in the care of patients with acute leukemia and allogeneic bone marrow transplantation. Her fundraising team comprised a group of her colleagues at Markey, including Jill Sewell, Jessica Cupac, Elizabeth Travers, Lauren Curry, Christie Conley, Katelyn Perkins, Amy Meikel, Amanda Little, Cinnamon Morris, Susan Harvey, and Drs. Gerhard Hildebrandt, Reinhold Munker, Greg Monohan and Chaitanya Iragavarapu.
During her 10-week campaign, Ramlal and her team raised $17,100, which will go directly to the LLS for blood cancer research and patient services.
"This wouldn't have been possible without the hard work of my fundraising team at Markey," she said. "Additionally, my friends Dr. Sravanthi Ravulapati and Dr. Kristianna Singh helped with fundraising all the way from  Colorado and Houston, respectively. I want to thank everyone who helped me raise money and also all the donors who supported my campaign."
Due to COVID-19, fundraising for this year's campaign presented some obstacles compared to years past. Instead of in-person events, Ramlal says she used social media platforms including Facebook and LinkedIn to ask for donations, in addition to simply reaching out to people directly. At the end of the 10-week campaign, the LLS held a virtual gala for the Lexington and Louisville candidates and their families to honor their work and announce the winners.
"With it being a virtual event, I was able to have my family from Trinidad there to support me," Ramlal said. "That made it very exciting."
All together, the four Lexington candidates in this year's MWOY campaign raised more than $41,000; the total amount raised by all Kentucky candidates this year was just over $350,000. Despite the challenging times, Ramlal says she was inspired by people's willingness to give to a good cause.
"The amount raised during this pandemic and time of economic instability speaks volumes to the generosity of the people in our community and the UK family," she said.