Means Appointed Associate Dean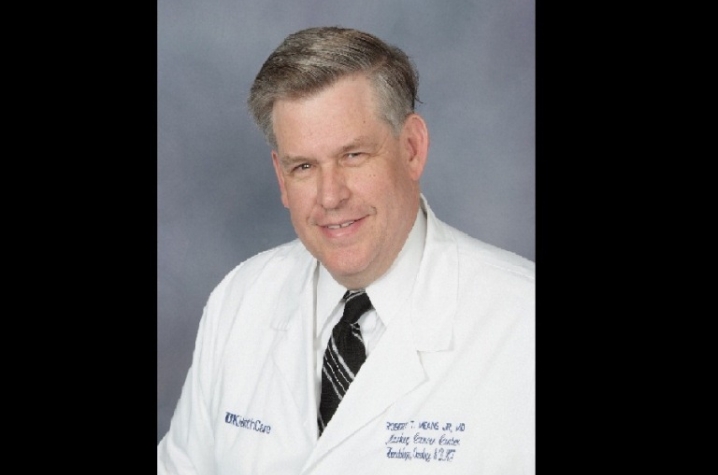 LEXINGTON, Ky. (March 23, 2011) — The University of Kentucky College of Medicine today announced the appointment of Dr. Robert Means to the role of associate dean for Veterans Affairs.
In this new role, Means serves as the College's primary liaison to Lexington VA Medical Center, coordinating research, education, and clinical activities between the medical center and the University of Kentucky. 

"The affiliation between the Lexington VA and UK benefits both institutions," Means said. "It is a privilege to be asked to help enhance this relationship."

For two years, Means served as interim director of Markey Cancer Center, ensuring its progress during a time of transition. In addition to having previously served as Chief of Medical Services at Lexington VA Medical Center, Means has held various appointments at VA Medical Centers in Nashville, Cincinnati, and Charleston, S.C., as well as at Vanderbilt University, University of Cincinnati, and Medical University of South Carolina.

He will continue in his role as professor and associate chair of Internal Medicine, an appointment which he held since he arrived at UK in 2004. 

"Dr. Means has a longstanding relationship with VA Medical Centers throughout this region, which is of great benefit to UK. As a faculty member at UK, he has contributed a great deal to our academic community," said Dr. Emery A. Wilson, interim dean of the College of Medicine and vice president for clinical academic affairs. "His extensive knowledge of the two organizations will greatly benefit the advancement of our education, research and clinical collaborations."

Means earned his medical degree at Vanderbilt University School of Medicine, completed his residency in internal medicine at Baylor College of Medicine and completed his Hematology fellowship at Vanderbilt University School of Medicine.