Means Named Executive Vice Dean of the UK College of Medicine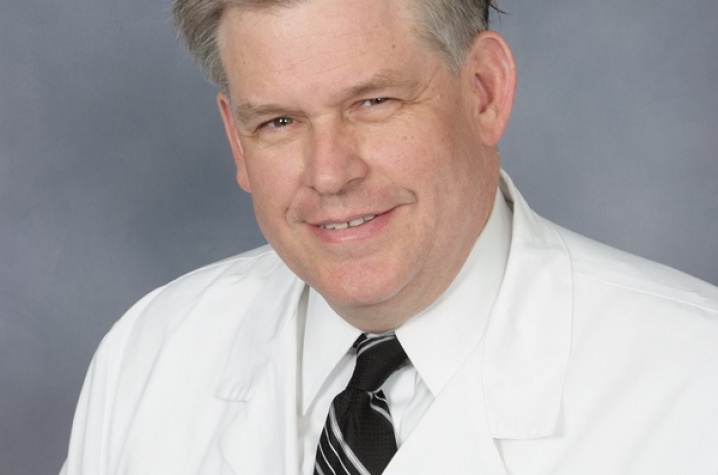 LEXINGTON, Ky. (Aug. 2, 2011) — Dr. Robert T. Means Jr., professor and senior associate chair of internal medicine and associate dean for veterans affairs, has been appointed executive vice dean of the University of Kentucky College of Medicine.
As the executive vice dean, Means is responsible for providing operational guidance to the academic endeavors of the College of Medicine as well as assisting the College of Medicine leadership team in the development and implementation of initiatives. He will continue to serve as associate dean for Veterans Affairs, having primary oversight of the College's interactions with the Lexington VA Medical Center.
"For the past seven years, I have had the pleasure of working with Dr. Means in his successive roles as chief of the medical service at the VA, associate chair of internal medicine for research, interim director of the Markey Cancer Center, and, most recently, as senior associate chair, where we worked together on a daily basis," said Dr. Frederick C. de Beer, dean of UK College of Medicine and vice president for clinical academic affairs. "Dr. Means has already proven to be an asset to the college in these previous roles. I know he will continue to be an invaluable component of the college's senior leadership team in his role as executive vice dean."
"UK is the fourth medical school where I have been on faculty, and a few months ago became the one where I have served the longest," Means said. "I look forward to the challenges and opportunities of this new position as the College of Medicine and Medical Center advance to still greater levels of excellence."
Means was recruited to UK in 2004 from the Medical University of South Carolina, where he was director of the Hematology-Oncology Division.  He had previously held faculty appointments at the University of Cincinnati and at Vanderbilt University. A specialist in non-malignant hematology, Means is internationally recognized for his research on the pathophysiology of red blood cell disorders, and is one of the editors of the "Wintrobe's Clinical Hematology" textbook.  He is president-elect of the Southern Society for Clinical Investigation. Means earned his medical degree at Vanderbilt University School of Medicine, completed his residency in internal medicine at Baylor College of Medicine and completed his hematology fellowship at Vanderbilt University School of Medicine.
As executive vice dean, Means will report to Dean Frederick C. de Beer. 
MEDIA CONTACT: Julie Meador (859) 323-2395 or Julie.Meador@uky.edu