Ophthalmologist Receives Prestigious Career Development Award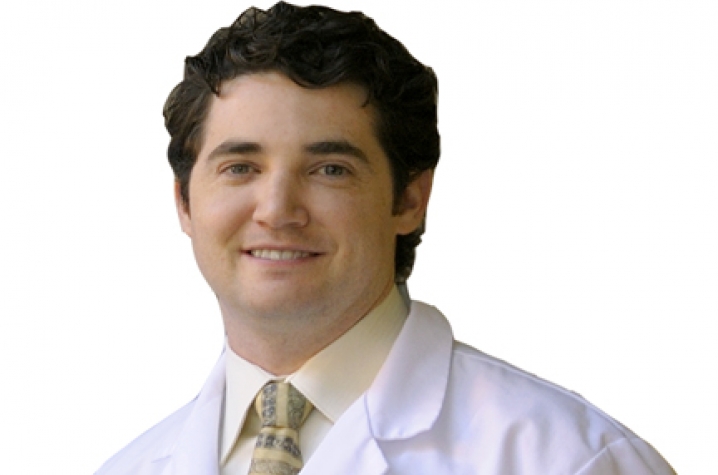 LEXINGTON, Ky. (July 20, 2011) — Dr. Mark Kleinman, assistant professor and researcher in the Department of Ophthalmology and Visual Sciences at the University of Kentucky College of Medicine, has been selected as one of two junior faculty clinician-scientists to receive the Foundation Fighting Blindness (FFB) Career Development Award in fiscal year 2011. 
The FFB indicates that the purpose of this award is to "jump-start" the careers of highly-qualified junior investigators to pursue vigorous research programs to drive the research to find the therapies and cures for retinal degenerative diseases. The award will be given in five annual payments of $75,000 over a five-year period, for a total of $375,000.
"I am thrilled that Dr. Mark Kleinman has won this prestigious and highly selective award," said Dr. Jayakrishna Ambati, professor and vice chair of Ophthalmology and Visual Sciences. "This high honor is a recognition of Mark's stellar investigative accomplishments to date and of his tremendous potential for the future. I am certain that he will make outstanding contributions to vision research in the coming years, and help alleviate the harsh toll of blindness."
After completing his medical degree and a surgery internship at New York University, Kleinman came to UK in 2006 for his residency in Ophthalmology and Visual Sciences (which he completed in 2011) and to join Ambati's laboratory as a postdoctoral scholar. His research interests are focused on defining the molecular interface of angiogenic mediators and the biologic spectrum of immune-related inflammation.
Dr. Kleinman's research will utilize next-generation sequencing to delve into the disease mechanisms that cause age-related macular degeneration (AMD), a common cause of vision loss in the United States and other developed countries. During the award period, he will gain expertise with this cutting-edge technology, develop high-throughput data analyses pipelines, and create a bioinformatics software map of this disease. The work will be done in collaboration with Cincinnati Children's Medical Center and UK Department of Computer Science. The goal of the research is to identify new therapeutic targets to prevent or reverse the dry form of AMD for which there is currently no effective treatment.