Pulmonary Fibrosis Foundation Designates UK HealthCare as New Care Center Network Site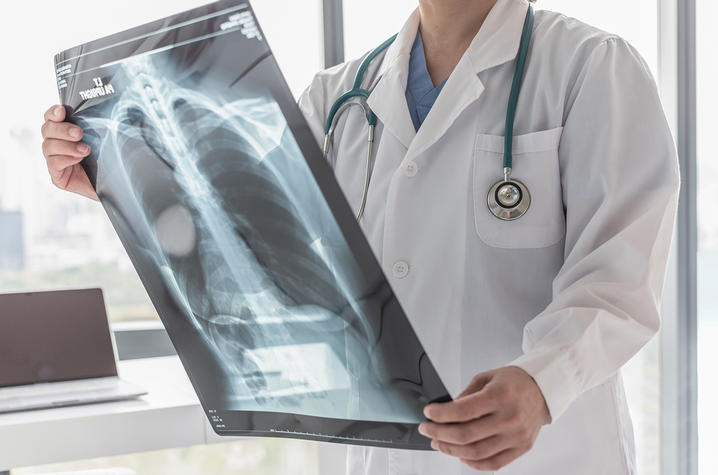 LEXINGTON, Ky. (July 24, 2019) – The Pulmonary Fibrosis Foundation (PFF) has announced the expansion of its nationwide Care Center Network with the selection of eight additional sites, including UK HealthCare's Pulmonary, Critical Care and Sleep Medicine Clinic.
More than 200,000 Americans are living with pulmonary fibrosis, a devastating disease which causes progressive scarring in the lungs. Fifty-thousand new cases of PF are diagnosed each year. Idiopathic pulmonary fibrosis, the most common form of the disease, has no known cause and no known cure. 
Being a PFF Site provides an opportunity for providers and patients to benefit from and contribute to the knowledge and experiences of other institutions thereby improving the care delivered to all patients with diseases causing scarring of the lungs. The PFF selection of UK HealthCare identifies the institution as one providing specialized care consistent with national expectations for outstanding care.
"This designation by the Pulmonary Fibrosis Foundation acknowledges our focus on integrating specialized care, cutting-edge research, and support services into the overall disease management plan for Pulmonary Fibrosis patients and their families," said Dr. Peter Morris, chief of the Division of Pulmonary, Critical Care & Sleep Medicine. "By becoming a member in the national network it will allow us to even further advance our patients' care by increasing access and treatment to services."
In addition to UK HealthCare's Division of Pulmonary, Critical Care & Sleep Medicine, newly designated medical centers are:
Creighton University, Omaha, Nebraska.
Emory University Hospital, Atlanta
Indiana University, Bloomington, Indiana
New York University School of Medicine, New York
The Oregon Clinic,  Portland, Oregon.
The University of Vermont Medical Center, Burlington, Vermont
Thomas Jefferson University, Philadelphia
"We have rigorous criteria for Care Center sites and the selection of these eight newly designated centers is a testament to the comprehensive care provided to patients," said Pauline Bianchi, vice president of research and development for the PFF. "Our centers provide crucial resources for care along with disease education materials and opportunities to participate in research."
The PFF's Care Center Network, a collection of medical centers with expertise in accurately diagnosing and treating individuals with pulmonary fibrosis (PF), now has 68 sites in 33 states. The eight new sites will increase access to high-quality care and services that are critical to the local PF community.
For a complete list of PFF Care Center Network sites, visit www.pulmonaryfibrosis.org.