Reid Appointed Senior Associate Dean for Biomedical Science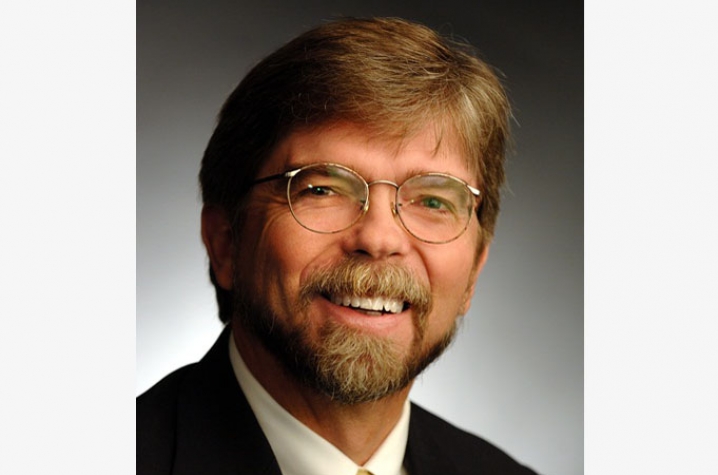 LEXINGTON, Ky. (Aug. 5, 2011) — Michael B. Reid, professor and chair of the Department of Physiology, has been appointed Senior Associate Dean for Biomedical Science in the University of Kentucky's College of Medicine. In this role, Reid will be responsible for strategic academic planning as well as prioritizing the allocation of resources.  Although he will remain as chair of physiology, the day-to-day running of the department will be undertaken by senior colleagues.
"Quality biomedical research is central to our mission as a College," said Dr. Frederick C. de Beer, dean of the College of Medicine and vice president for clinical academic affairs. "Dr. Reid is not only a top tier educator but a nationally known scientist and researcher. His experience and passion for biomedical science makes him the ideal person to further enhance our stature and abilities in this area."
"It is an honor to support research and basic science education in the College. These activities are vital to our academic success and exciting opportunities are on the horizon." said Reid.  "We are aggressively recruiting faculty, pursuing new initiatives, and improving administrative support. I look forward to working with faculty and Medical Center leadership to develop a shared vision on these issues and to get things done."
Reid received his doctoral degree in physiology from University of Texas Southwestern Medical Center. He completed postdoctoral training from both University of Texas Southwestern Medical Center and Harvard School of Public Health. He has held faculty appointments at both Harvard School of Public Health and Baylor College of Medicine before coming to UK in 2003.
Currently, Reid's laboratory is studying the biological importance of inflammatory mediators – reactive oxygen species, cytokines, sphingolipids – as regulators of skeletal muscle function. The long-term goals of this research are to understand mechanisms that cause muscle weakness and fatigue and to identify interventions that can preserve muscle performance.
MEDIA CONTACT: Julie Meador (859) 323-2395 or Julie.Meador@uky.edu