School of Music Faculty, Students Perform Concert Series at UK Chandler Hospital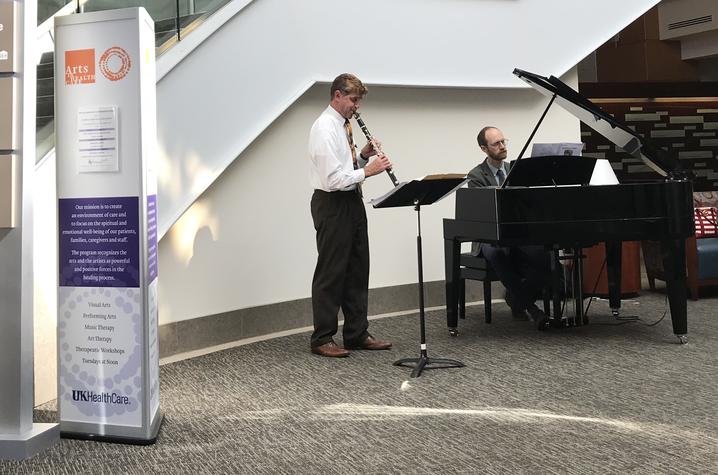 LEXINGTON, Ky. (Feb. 2, 2018) ­– Faculty and students in the University of Kentucky School of Music are teaming up for the "School of Music Collaborative Performance Series," a series of concerts for patients and visitors in the UK Chandler Hospital atrium.
The performances will take place on Tuesdays and Thursdays at 1 p.m., and will showcase the many talented faculty and students in the School of Music in a variety of ensembles and instrumentation. The series takes place throughout the fall and spring semesters.
Tuesday, Feb. 6 - Julie Hobbs, UK Flute professor, performing selections from Charles Koechlin's "Chants du Nectaire"
Thursday, Feb. 15 - UK Opera Theater, performing music from "Showboat"
Tuesday, Feb. 20 -  Martina Vasil, professor, and students Whitney Perrine and Kateri Miller performing popular songs
Tuesday, Mar. 6 -  UK Oboe Studio, performing Oboe Duets from Mozart's "The Magic Flute"
Additional performances will be announced throughout the semester.