Meet UK's New Heart and Lung Transplant Surgeon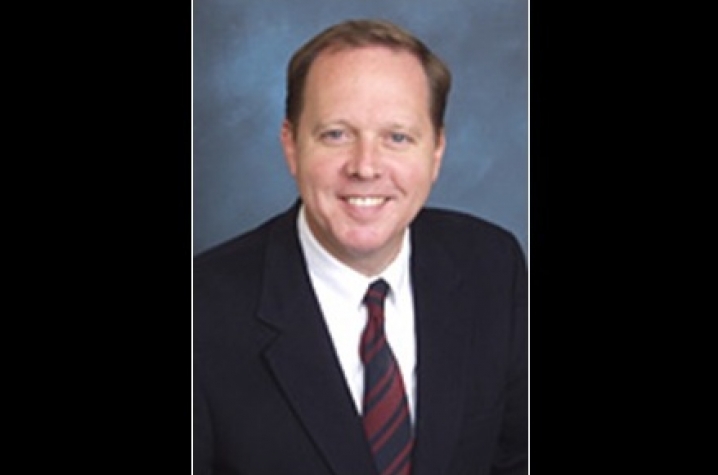 LEXINGTON, Ky. (Dec. 3, 2010) — The University of Kentucky transplant program is taking its ability to care for patients to the next level with the addition of surgeon Dr. Charles Hoopes.  Hoopes, previously Director of Cardiopulmonary Transplantation at the University of California San Francisco, is a "triple threat" - one of the few surgeons in the nation who regularly performs heart transplants, lung transplants, and implants artificial heart and lung devices.
"This new opportunity provides me and my colleagues with the chance to do something different and innovative as we work to best serve this state and region," said Hoopes. "I am thrilled to be at the University of Kentucky, and am very excited about the future of UK HealthCare and the UK Transplant Center."
A graduate of Duke University School of Medicine, Hoopes remained at Duke for general surgery residency before completing a residency in thoracic surgery at the University of Michigan.  Hoopes returned to Duke for a fellowship in heart and lung transplantation before being recruited to the University of California.
"With the addition of Hoopes on our team, we will be able to provide a level of quality and care that is unparalleled," said Dr. Joseph "Jay" Zwischenberger, UK HealthCare surgeon-in-chief and director of the UK Transplant Center. "Our goal is to be at the forefront of technology and innovation, and serve the region as a destination center for heart and lung transplantation."
When asked about the future of the UK Transplant Center, Hoopes said he is dedicated to making UK a nationally recognized regional transplant center that can well-serve a need in the local community and beyond.
For more information about heart and lung transplant or the UK Transplant Center, visit their website or call toll free at 1-800-456-5287or locally at 859-323-6497.