UK College of Dentistry Selected to Develop and Pilot Digital Dentistry Curriculum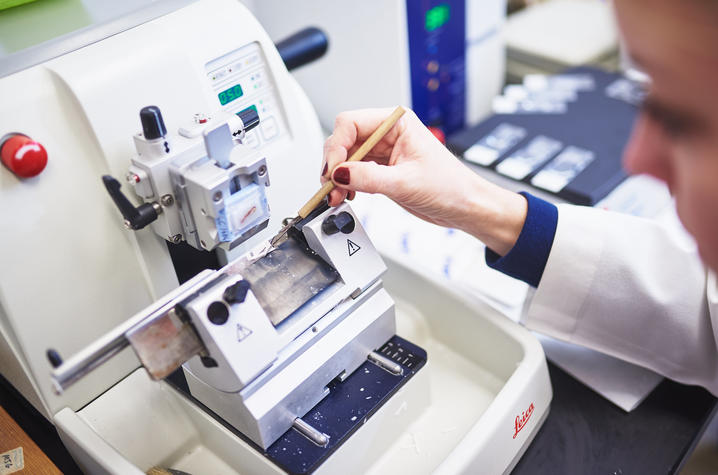 LEXINGTON, Ky. (July 27, 2017) — Advanced digital technology is challenging the limits of what is possible in oral health, function and beauty. Beginning this fall, the UK College of Dentistry will join a select group of pilot institutions in launching the American College of Prosthodontists (ACP) Digital Dentistry Curriculum.
According to the ACP, incorporating digital solutions into regular practice has lead to a steady increase in efficiency and ease of collaboration with laboratories for prosthodontists and restorative dentists nationwide. Despite this being the case, studies show that computer-aided design (CAD) and (CAM) manufacturing are being used in only 15 percent of dental practices in the United States, which is attributed to a lack of education and training on the applications and benefits of these technologies.  
In response to these findings, the Digital Dentistry Curriculum Development Team was assembled in 2015. This task force, which included UK College of Dentistry Division Chief of Prosthodontics Dr. Richard Windhorn, was charged with developing a comprehensive plan for pre- and post-doctoral curriculum that incorporates CAD/CAM technology. The initiative quickly gained support from industry leaders including 3Shape, Glidewell, Planmeca and BioHorizons. Global medical supply distributor Henry Schein also committed $1.25 million towards advancing the curriculum. After one year of continuous effort, Windhorn and his team completed and published the ACP Digital Curriculum Development Framework-Content, which incorporates foundational knowledge, self-assessment, applied science and step-by-step protocol for CAD/CAM and implant planning.
"Training our DMD students in the new digital technology will prepare them for how dentistry will be practiced in the near future. It is paramount that they are equipped with knowledge of the latest practices, techniques and materials when they graduate. The bottom line is that they will be trained to deliver the best possible dental care for their patients in the most efficient manner," Windhorn said.
UKCD joins four other dental programs as the top institutions selected to pilot the curriculum this fall. After gathering feedback from these schools, the curriculum development team plans to further enhance guides for faculty training and resource development before making the finalized curriculum open available to all institutions in 2018.
Founded in 1970, the American College of Prosthodontists is a not-for-profit organization created to represent the needs and interests of prosthodontists within organized dentistry, and to the public, by providing opportunities for dialogue, education, advancement, and improvement of all aspects of prosthodontics through meetings and educational courses, communications, publications, and other programs and activities. For more information visit www.prosthodontics.org.