UK College of Health Sciences Launches Physician Assistant Residency Programs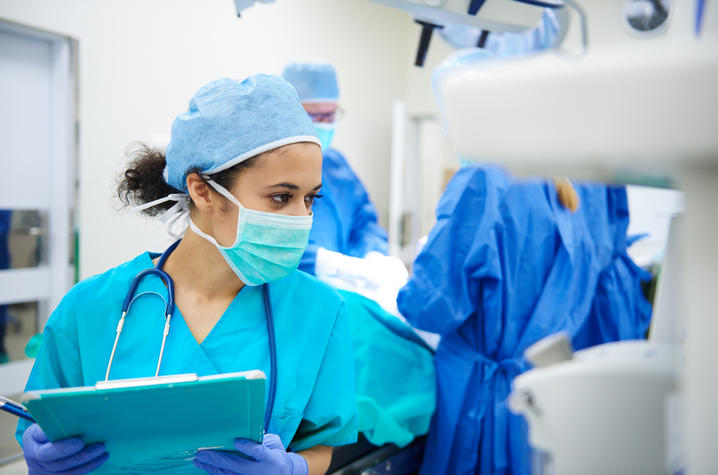 LEXINGTON, Ky. (July 30, 2020) – Residencies allow recent health care graduates to turn knowledge into action as they prepare to impact future patients and deliver quality care. In 2020, the University of Kentucky College of Health Sciences launched four physician assistant (PA) residency programs to educate and equip recent PA graduates for transition into specialty practice. 
"We are creating history here at UK and developing four academic residency programs that will be accredited by the ARC-PA," said David Fahringer, physician assistant studies director of post-graduate education.
"Dean Scott Lephart planted the seed for this program when we met in October 2018," said Dr. Sibu Saha, medical director and physician assistant studies chief of transition to practice and advanced training programs, who developed the residency program alongside Fahringer and Dr. Scott Black, physician assistant studies department chair. "He said, 'Let's build a post-graduate program,' and after six months of research we began the process of building the PA residency."
The UK PA Residency Programs are one year in duration and include didactic instruction within 12 months of supervised clinical rotations. The structured curriculum includes lectures, grand rounds, online modules, use of the UK simulation lab and more. Clinical experiences are completed throughout UK Healthcare Enterprise and community partnerships in Kentucky.
Specialties include:
Critical Care: designed to train graduates in the field of critical care to provide quality health care to the critically ill patient
Acute Care surgery: designed to train graduates in the field of surgery to provide quality care to the surgical patient 
Surgery – Baptist Lexington: designed to train graduates in the field of surgery to provide quality care to the surgical patient 
Hospital Medicine: designed to educate and prepare recent PA graduates for transition into hospital medicine
"Trained PAs are an asset to all hospitals and health care facilities," Saha said. "Our motto is 'collaboration for education.' This is a community service and we have a duty to our community to educate skilled physician assistants who will deliver exceptional care."
The demand for residences is high as many students are accepted into PA graduate programs without prior clinical experiences.
"The hospital system employs more physician assistants than anyone else," Black said. "Employers want people who can walk in the door and work immediately. This is where the residency comes in. It provides clinical experience in an area of expertise."
The PA residency programs are open to all physician assistant studies graduates with an advanced degree. The application cycle will reopen in Spring 2021.