UK College of Pharmacy Hosting Symposium on Substance Use Disorder Therapeutics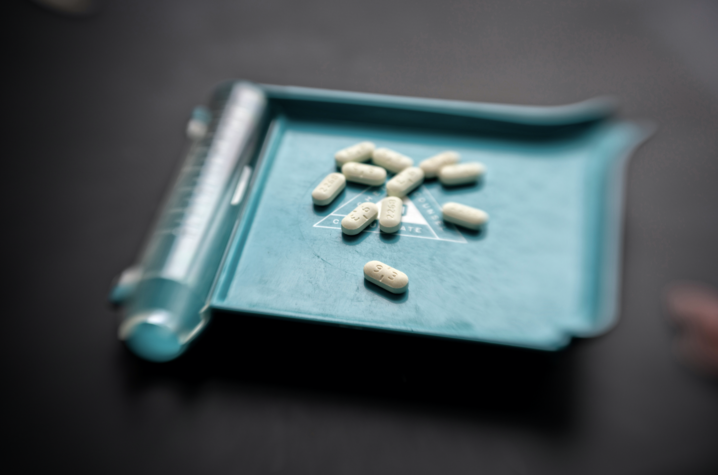 LEXINGTON, Ky. (Aug. 26, 2019) – The University of Kentucky College of Pharmacy will host its tenth annual Therapeutics, Outcomes, Discovery & Delivery (TODD) Symposium from 8 a.m. – 5:30 p.m. on Tuesday, Nov. 12, 2019, in room 124 of the Lee T. Todd, Jr. Building.
The TODD Symposium will discuss the development of substance use disorder therapeutics from prevention to cure. The symposium will also highlight the discoveries of therapeutics and diagnostics to address the unmet clinical need for patients suffering from substance use disorder within the Commonwealth and beyond.
The TODD Symposium brings together scientists from around the world and across campus to discuss the latest scientific advances in pharmaceutical sciences.
"It's a unique opportunity to discuss how we can address significant clinical problems that disproportionately affect Kentucky," said Jill Turner, UK College of Pharmacy professor and chair of the 2019 TODD Symposium. "The event is a true collaboration across UK's campus, and I think attendees will find that there's something for everyone from basic scientists to those interested in public policy."
The 2019 TODD Symposium keynote speakers are:
John Cryan, Ph.D., professor and chair, Department of Anatomy and Neuroscience, University College Cork, Ireland. Talk: "A Gut (Microbiome) Feeling about The Brain & Behavior"
Kim Janda, Ph.D., professor, Departments of Chemistry, Immunology and Microbial Science and the Skaggs Institute for Chemical Biology, Scripps Research. Talk: "Biologics for the Treatment of Substance Use Disorder"
Additional featured speakers include:
Michael Bruchas, Ph.D., professor, Departments of Anesthesiology and Pharmacology, University of Washington. Talk: "Dissecting Neuromodulatory Circuits in Affective Behavior"
 Kathryn A. Cunningham, Ph.D., professor of pharmacology, vice-chair of the Department of Pharmacology and Toxicology and director of the Center for Addiction Research, University of Texas Medical Branch. Talk: "Defining & Mining Targets for Drug Discovery in Addiction"
 Thomas Prisinzano, Ph.D., professor, Department of Pharmaceutical Sciences, University of Kentucky College of Pharmacy. Talk: "Chemical Approaches to Addressing the Opioid Epidemic"
A panel discussion titled "Considerations Regarding Further Development of SUDs as a Priority Research Area" will also be featured and include UK experts from across campus. All UK and regional scientific communities are welcome to attend the TODD Symposium. Registration is free and must be completed online by Nov. 4, 2019, in order to receive lunch.
Support for the symposium is provided by the UK Center for Clinical and Translational Science, the UK College of Pharmacy, UK College of Arts & Sciences, and the UK College of Public Health.