UK HealthCare, Frankfort Regional Medical Center Announce Collaboration to Enhance Cardiovascular Services in Frankfort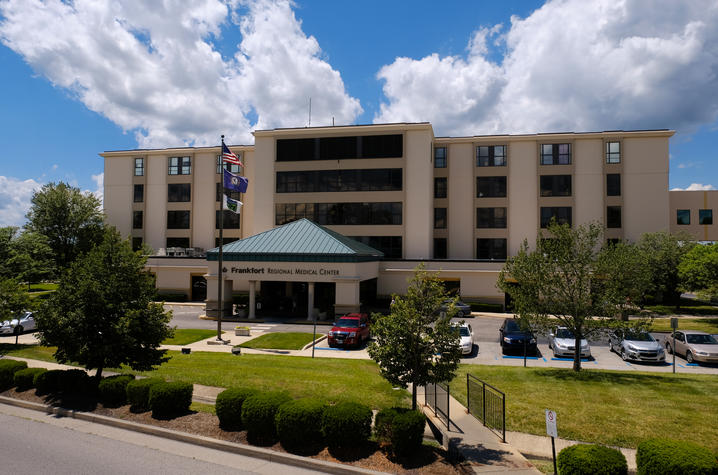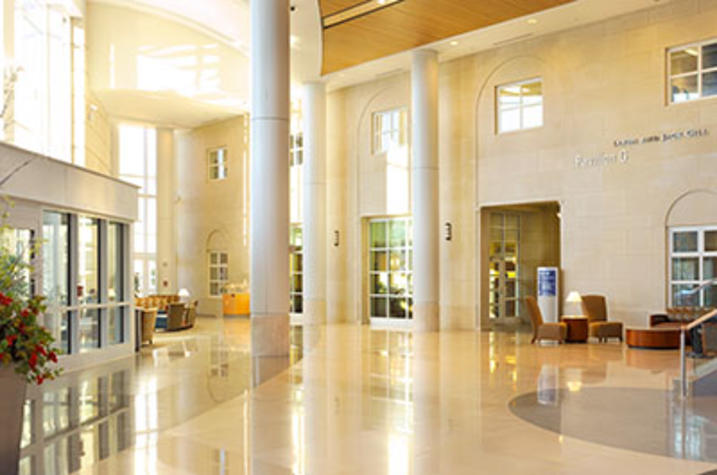 FRANKFORT, Ky. (March 6, 2020) – Frankfort Regional Medical Center (FRMC) and UK HealthCare have announced a collaboration to enhance and expand the scope of cardiovascular services offered at Frankfort Regional.
Physicians from UK HealthCare's Gill Heart & Vascular Institute now provide 24/7 coverage for cardiac emergencies, including elective procedures in FRMC's cardiac catheterization lab. Additionally, UK cardiologists will provide services to inpatients and outpatients, including electrophysiology consultations and provide patient education and training.
"We are thrilled to partner with UK HealthCare's team to expand our cardiovascular services at Frankfort Regional," said Reed Hammond, CEO of Frankfort Regional Medical Center. "Through this collaboration, residents of Frankfort and the surrounding areas will have much needed access to high-quality, state-of-the-art emergent cardiovascular care right here in our own community."
"We are excited to embark on this new partnership with FRMC around cardiovascular services," said Susan Smyth, MD, PhD, director of the Gill Heart & Vascular Institute and Chief of the Division of Cardiovascular Medicine at UK HealthCare. "Our shared mission is to provide the highest quality of care, which will be accomplished building on FMRC's "Patients First" focus that has resulted in their exceptional care delivery and reputation."
The Gill Heart & Vascular Institute is a nationally recognized leader in the field of cardiovascular care, recently ranking the best hospital in Kentucky by US News and World Report. With multiple national accreditations, UK HealthCare employs 16 cardiovascular physicians who were named to The Best Doctors in America.
"This has all the makings of a wonderful marriage," said Adrian Messerli, MD, director of Cardiac Catheterization Laboratories at UK HealthCare. "We will couple the fantastic local reputation of FRMC with the expansive expertise and care capabilities at the University of Kentucky. I am certain that this will be a huge boon to the citizens of Frankfort and neighboring counties. I am thrilled to be participating in this venture."
UK Gill Heart & Vascular Institute is at the forefront in the battle against heart disease and stroke in Kentucky. The goal is to provide every patient with exceptionally compassionate care in the safest and most appropriate manner possible based on the best evidence and the latest technological advances. As part of these measures, UKHC's Gill Heart & Vascular Institute works with a large number of affiliate network hospitals to enhance access to high-quality cardiovascular care and to provide the right care in the right place at the right time. The Affiliate Network includes 16 hospitals and 12 outreach locations, including at FRMC, which joined the network in 2018.
Frankfort Regional, an Accredited Chest Pain Center with Primary PCI, will continue to provide the advanced technology and expertise to care for a wide range of needs, from emergent conditions like heart attacks and chest pain, to diagnostic and preventative care.
# # #
About Frankfort Regional Medical Center…Owned by HCA Healthcare, one of the nation's leading providers of healthcare services, Frankfort Regional Medical Center is a 173-bed, acute care facility, Accredited Chest Pain Center with Primary PCI, Level III Trauma Center, Primary Stroke Center, and Certified Total Joint Care Program. Frankfort Regional has received numerous awards and accolades for its quality of care, including Magnet® designation for nursing excellence and has been chosen as One of Kentucky's Best Places to Work for 14 consecutive years.  For more information, visit frankfortregional.com.
UK is the University for Kentucky. At UK, we are educating more students, treating more patients with complex illnesses and conducting more research and service than at any time in our 150-year history. To read more about the UK story and how you can support continued investment in your university and the Commonwealth, go to: uky.edu/uk4ky. #uk4ky #seeblue