UK HealthCare Named One of America's Best Large Employers by Forbes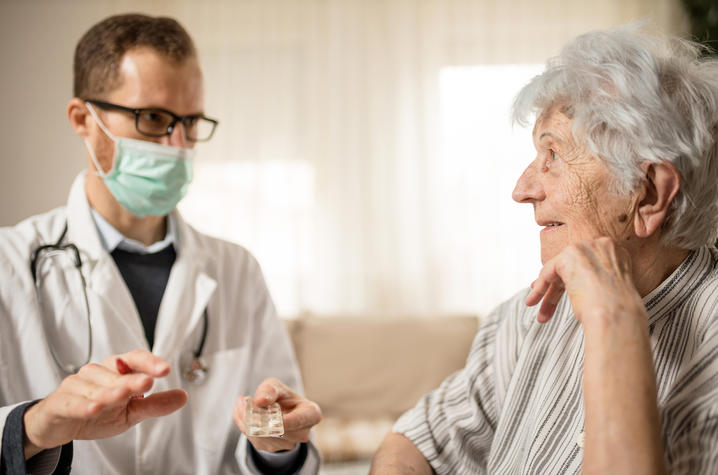 LEXINGTON, Ky. (Feb. 15, 2021) — UK HealthCare has been ranked #34 on Forbes magazine's list of 500 of America's Best Large Employers. It ranks seventh out of the 25 employers in the Healthcare & Social industry and is the leading health care employer in Kentucky. 
In collaboration with the market research firm Statista, Forbes selected America's Best Employers by surveying more than 50,000 U.S. employees working for companies employing at least 1,000 people in their U.S. operations. The surveys were administered in a series of online panels and provide a representative sample of the U.S. workforce.  
In the survey, employees were asked their willingness to recommend their employer to friends and family. Employees were also asked to nominate other organizations besides their own, and to identify employers that they would not recommend to others. 
This is UK HealthCare's first appearance on the list.  UK HealthCare is the hospitals and clinics of the University of Kentucky and employs more than 9,000 physicians, nurses, pharmacists and other health care professionals as well as support staff – all dedicated to providing the most advanced, most effective care available.
"We appreciate this acknowledgment of our employees and our work environment where we do such critical and important work especially in times like these," said Dr. Mark Newman, University of Kentucky executive vice president for health affairs. "We are extremely proud of our team and the work they do every day to take care of the citizens of Kentucky and beyond."  
The University of Kentucky has also been recognized by Forbes on the Best Employers for Diversity list in 2018, 2019 and 2020.  
To see Forbes' full article, click here. To see the full list of America's Best Large Employers, click here.