UK HealthCare is Official Medical Provider for WEG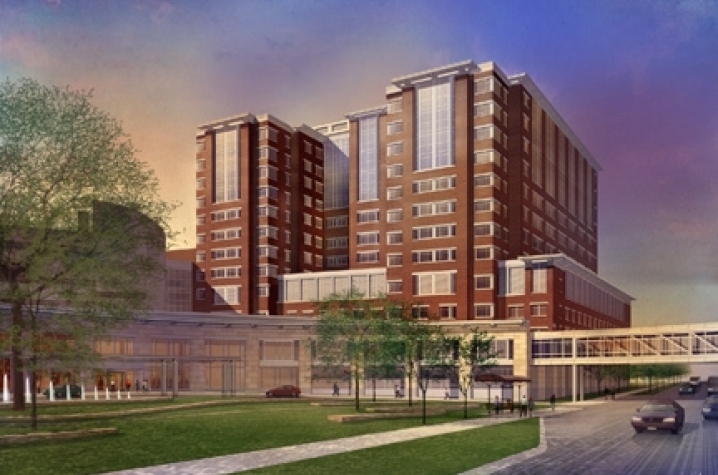 LEXINGTON, KY (Sept. 27, 2010) —  As thousands of participants and spectators arrive in Kentucky for the 2010 Alltech FEI World Equestrian Games, patient care providers at UK HealthCare are ready to assist with any of their medical needs.
As the "Official Medical Provider" of the 2010 Games, UK HealthCare is providing medical services including staffing an onsite medical complex as well as stationary and mobile first aid units located at venues throughout the Kentucky Horse Park determined by each day's events.
"Many of us have experience working each year with the Rolex Kentucky Three-Day Event and feel it has been good training and preparation for what we can expect at WEG -- just on a much larger scale," said Patti Howard, operations manager for emergency and trauma services at the University of Kentucky Chandler Hospital. "With any event of this nature, we are ready to assist with minor health complaints that can be treated onsite to more serious injuries where a patient must be stabilized prior to transport."
Howard, chair of the WEG Medical Committee, is one of many from UK who has been working for more than three years to assist in preparing for the Games. "I don't think any of us knew exactly what would be involved when we started in 2007," she said. "But I know we all are confident that we are prepared to handle any type of injury or illness -- no matter how great or small."
In July, UK opened its new, state-of-the-art emergency department at UK Chandler Hospital -- Central and Eastern Kentucky's only Level 1 Trauma Center. Construction of the 40,000-square-foot emergency department was timed to allow for health care providers to be moved in and completely acclimated to their new surroundings before the World Equestrian Games. 
"Hosting a large, international sporting event is a great opportunity for our community and for the Commonwealth and we are prepared to handle the whole continuum of medical care that may be needed by participants and spectators," said Dr. Michael Karpf, UK's executive vice president for health affairs. "In the unfortunate event of a large-scale emergency, the UK Chandler Emergency Department and its highly trained professionals will prove invaluable for our entire community and this region."