UK Surgery: On the Cutting Edge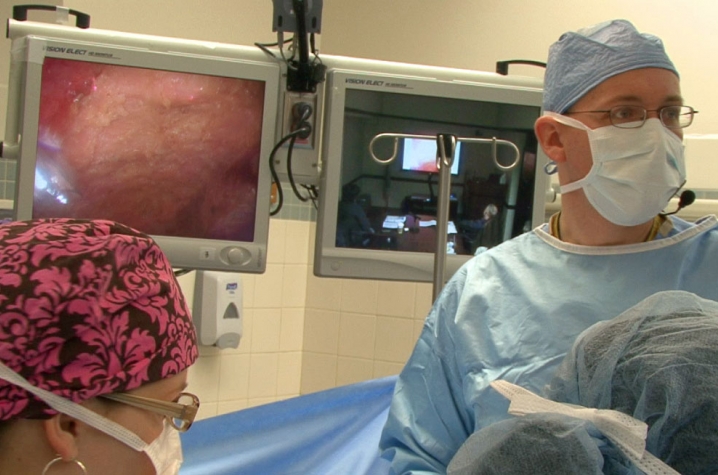 LEXINGTON, Ky. (May 19, 2010) — Dr. Scott Roth, chief of gastrointestinal surgery at the University of Kentucky College of Medicine, leads courses in performing a new hernia repair technique, the endoscopic component separation. This technique is performed at few hospitals in the United States, but it could significantly improve results. In this video, Roth explains that hernia repair is one of the most common procedures performed nationwide. Surgeons from around the country come to UK each month to observe the procedure at the Center for Minimally Invasive Surgery and are able to ask questions as well as see and hear Dr. Roth's technique, which was once reserved for the highest-risk patients but now shows promise for dramatically improving patient results in patients undergoing a repeat hernia repair.
PLEASE NOTE: This video contains actual surgical footage.