All Scrubbed Up and Ready to Help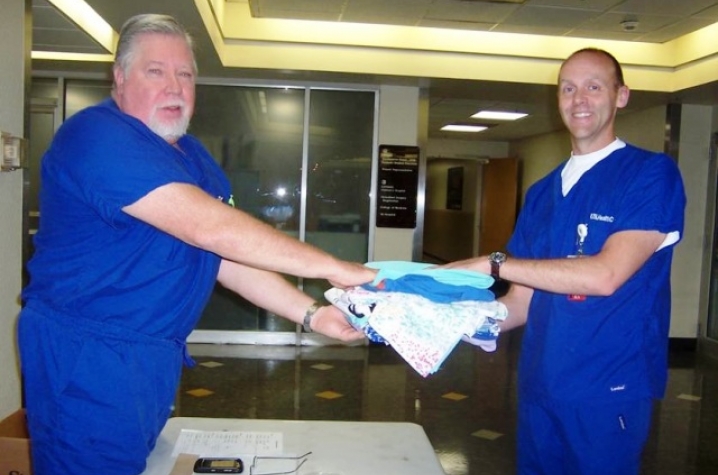 LEXINGTON, Ky. (June 29, 2010) − Nurses at University of Kentucky Chandler Hospital have found a way to make good use of old scrubs. Recently, more than 350 pieces of scrub clothing were donated to benefit local schools and UK HealthCare professionals participating in upcoming mission trips.
The drive was an offset of the UK Chandler Hospital's "Caregiver Identification Program" implemented in 2009 to better identify and unify the nursing staff. "When we (nursing staff) went to one standardized scrub, many nurses had old scrubs that were still in good shape and instead of just throwing them away, we found some causes that could use them," said Patty Hughes, chair of the nursing identification program and service director for acute care and inpatient oncology at UK Chandler Hospital.
All donations received will be sent with medical staff on medical mission trips or given to local schools.
After the success of the Chandler Hospital drive, UK Nursing Services will hold another drive at UK Good Samaritan Hospital later this year. For more information about the drive, contact Hughes at (859) 257-4537.