Wear Blue for the Welfare of Kentucky's Children on April 8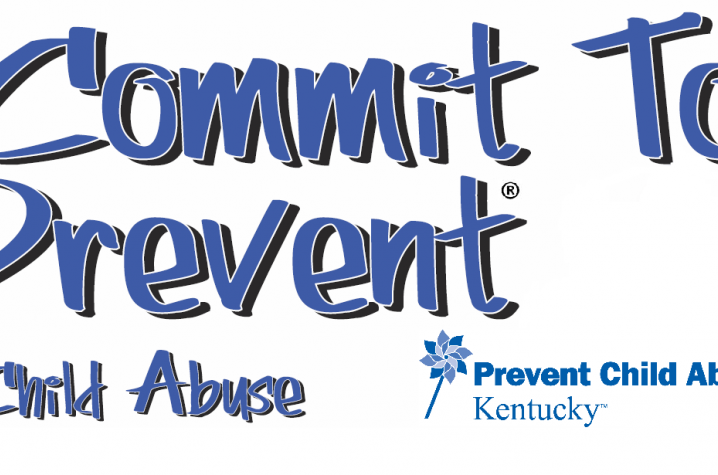 LEXINGTON, Ky. (April 7, 2016) — University of Kentucky and UK HealthCare employees seldom need convincing to wear blue in support of UK athletic teams.
But on Friday, April 8, wearing blue signifies support for a greater cause — the safety and welfare of children across the Commonwealth — as UK HealthCare and Kentucky Children's Hospital observe Commit to Prevent Wear Blue Day, which brings attention to child abuse awareness. 
UK HealthCare and Kentucky Children's Hospital employees can wear blue and join the official photo for UK Wear Blue for Child Abuse Awareness photo at 1 p.m. on April 8. The photo will take place in the Pavilion A Auditorium main lobby. Participants can use the hashtag #committoprevent in social media posts or make a pledge to safeguard children in their community by clicking here. 
According to Ginny Sprang, executive director of the UK Center on Trauma and Children, studies show adverse childhood experiences predict a host of short- and long-term health and behavioral consequences, including violence, smoking, drug abuse, alcohol abuse, risky sexual behaviors and more. In 2012, more than 15,000 children in Kentucky were victims of abuse and neglect. 
Commit to Prevent Kentucky recommends several actions to help prevent child abuse in Kentucky: 
Get to know the children in your neighborhood and make sure they are protected
Ask your faith-based organization to devote time to children's issues
Seek out information and resources on child abuse by calling 1-800-CHILDREN
If you suspect a child is a victim of maltreatment or abuse, call 1-800-CHILDREN. If you fear a child is in imminent danger, call 911. 
For more information on preventing child abuse, click here. 
MEDIA CONTACT: Elizabeth Adams, elizabethadams@uky.edu