Art Exhibit at UK 'Unloads' Varied Perspectives on Guns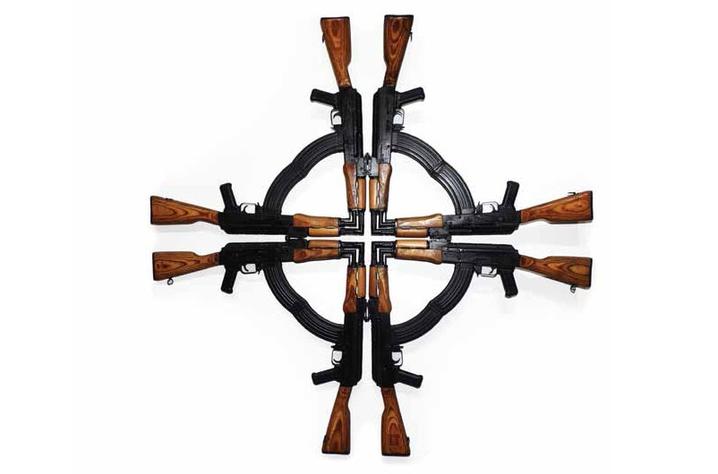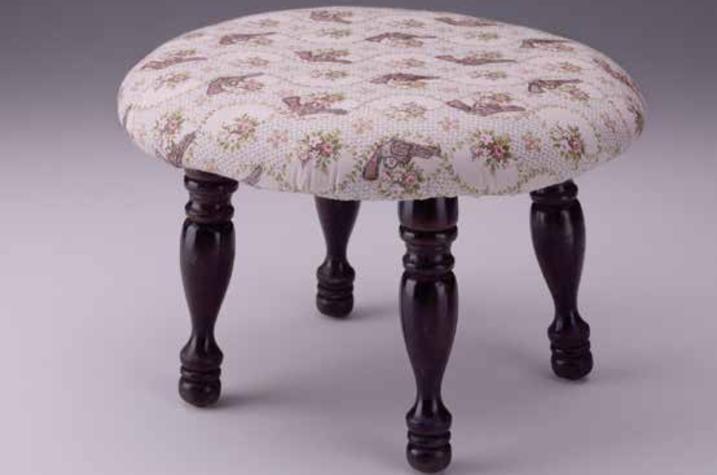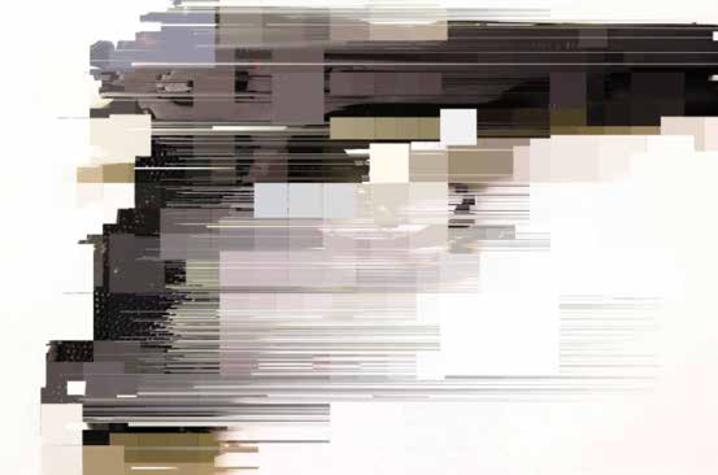 LEXINGTON, Ky. (Jan. 19, 2017) — The Bolivar Art Gallery at the University of Kentucky announces the opening of "UNLOADED," a multimedia group show that explores historical and social issues surrounding the availability, use and impact of guns in our culture. The free public exhibition, which includes work by UK alumna Natalie Baxter, runs Jan. 20-Feb. 18.
The art featured in "UNLOADED" considers age, gender, race, mental health, political affiliations and philosophical stances as factors surrounding our attitudes and uses of guns. They reflect a number of perspectives, though none endorse the gun as a means to an end. "UNLOADED" was organized by Susanne Slavick, the Andrew W. Mellon Professor of Art at Carnegie Mellon University.
"For over a decade, my work as an artist, and more recently as a curator, has dealt with violence, primarily the violence of war and its aftermath," Slavick said. "'UNLOADED' shifts the focus to violence on the homefront where guns play an enormous role in wounding the well-being of society, whether through the tragedies of domestic violence, suicide or homicide."
"UNLOADED" includes the sculpture "Cross for the Unforgiven" by Mel Chin that configures eight AK-47s as a Maltese cross. Frozen in perpetual opposition, they are rendered dysfunctional, unable to exact a drop of blood. With ironic sentimentality, the assemblage "Baby's First Gun" by Renee Stout commemorates a developmental milestone, while James Duesing's "Dog" — a projected video of a hot dog holding a gun — offers a wry rendition of machismo.
For the "Homeland" series, Nina Berman traveled the country photographing military weapons displays, SWAT team training, and drills designed to prepare for hypothetical terrorist attacks, in order to portray the evolution of the "American security state." Resistance to the power of guns is embodied in Vanessa German's sculptures, signs and spoken word performances, and in Jessica Fenlon's "ungun," a video composed of degrading glitched images of instruments of violence.
The exhibition features work by UK alumna Natalie Baxter, national artists, as well as artists working in China and Germany. The full list of artists featured includes Lauren Adams, Baxter, Berman, Joshua Bienko, Casey Li Brander, Anthony Cervino, Chin, Cathy Colman, Dadpranks, Duesing, Fenlon, German, Jinshan, Andrew Ellis Johnson, Jennifer Nagle Myers, Adrian Piper, Don Porcella, Slavick, Stout and Stephanie Syjuco.
Bolivar Art Gallery is located on the first floor of the UK School of Art and Visual Studies Building, located at 236 Bolivar St. "UNLOADED" is available for viewing during regular gallery hours from 10 a.m. to 4:30 p.m. Monday-Friday and noon-4 p.m. Saturday.
For more information about the UK School of Art and Visual Studies, visit http://finearts.uky.edu/savs.