Grad Student's Sculpture Chosen for Park Exhibition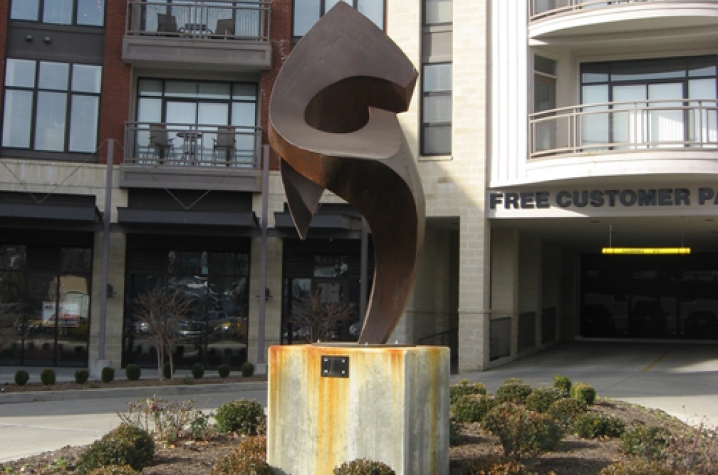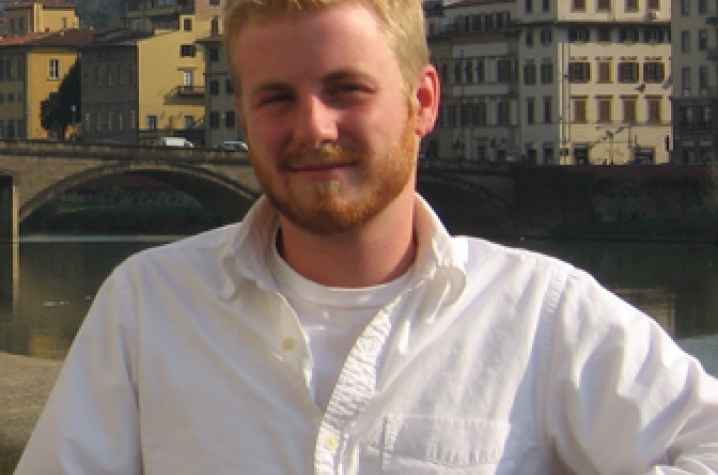 LEXINGTON, Ky. (March. 4, 2011) − A sculpture by University of Kentucky art studio graduate student, Nathan Hatch, has been selected for the Stevens Point Sculpture Park Second Annual Juried Exhibition. Hatch was chosen to install one of his pieces at the event being held this summer in the sculpture park, located in Stevens Point, Wis.
With a father in custom home and furniture building, Hatch spent a great deal of time at his father's workshop or on a jobsite while growing up. This sparked an interest and admiration for building and creating. Although he enjoys all artistic media, Hatch gravitated towards sculpture as his focus in his late teen years while taking shop and art classes in high school.
Before coming to UK, Hatch attended the University of Wisconsin-Milwaukee (UWM) where he received a bachelor's degree in art, with an emphasis in sculpture. It was at UWM that Hatch was first given the opportunity to work in a foundry and cast his own bronze work. 
"Once I started taking classes with Chuck Krause at UWM and was able to cast bronze and weld large steel sculptures, I was hooked," said Hatch.
Hatch is now pursuing his master's degree at UK, where he also instructs incoming freshmen classes as a teaching assistant in UK's Department of Art in the UK College of Fine Arts.
"What I liked about UK was the fact that they were far more interested in getting to know me," said Hatch. "There was a good community feeling that I got a very positive vibe from. Other schools just treated me like a name on a very long list and didn't put any effort in being more personal."
His focus of study at UK is public art and he works hand-in-hand with architects and urban planners to create unique sculptural landscapes. Hatch's contemporary style integrates metal, wood, stone and glass to create unique modern designs. 
"There are strong industrial overtones in my current work," said Hatch, "Heavy steel plate and riveting is common construction techniques for me." 
Hatch submitted a piece to the Stevens Point exhibit after a fellow sculptor informed him of the juried exhibition. Hatch, along with other artists, were required to submit an entry form and images of the proposed sculpture. Submissions came from local Wisconsin artists, as well as regional and national artists. Ten members of the Stevens Point Sculpture Park Committee juried each submission, which consisted of existing work as well as proposals for site-built installations. The chosen installed work will be revealed at the park's Summer Celebration on June 1.
Outside of the upcoming exhibition at the Stevens Point Sculpture Park, Hatch's work can be seen at his studio in Sister Bay, Wis., and at Fine Line Designs Gallery, also in Sister Bay.
Stevens Point Sculpture Park has been open since June 2010. The park brings nature and artwork together along a scenic trail. Located on 20 acres of land, the park is connected to the Green Circle Trail and offers a venue for art exhibitions, activities and educational programs. The artwork that park visitors will see features the works of local, regional, and national artists.
For more information on Nathan Hatch or his work, visit the artist's website at http://nathanhatchstudios.com/n_flash.html or e-mail sidehatchstudios@hotmail.com.
MEDIA CONTACT: Whitney Hale, (859) 257-1754 ext. 229, Whitney.Hale@uky.edu