Student Sculptor's Solo Show Derives from Memory, Mystery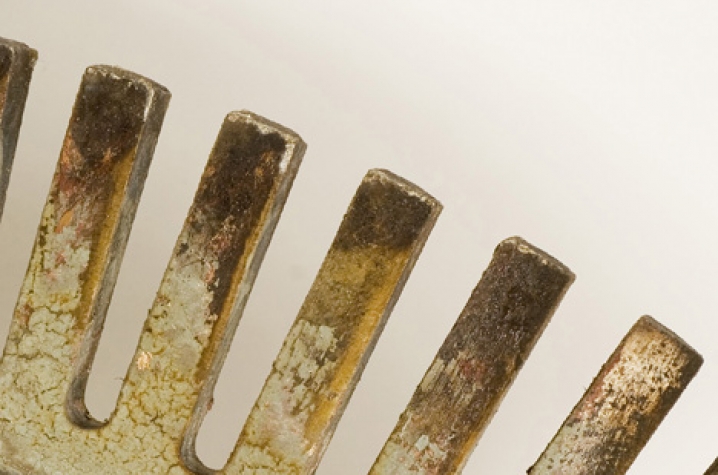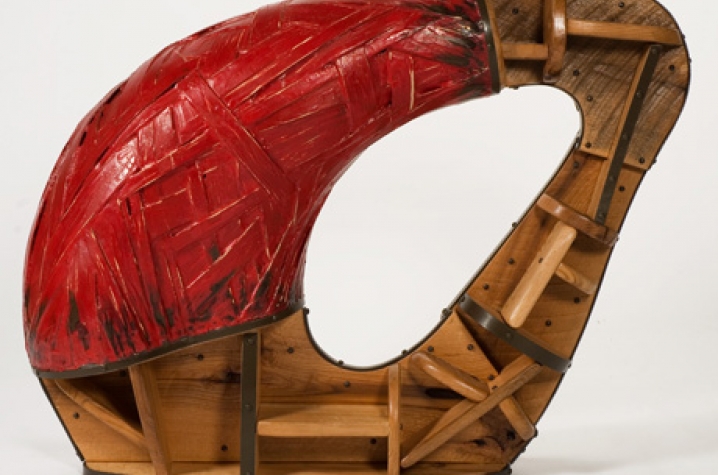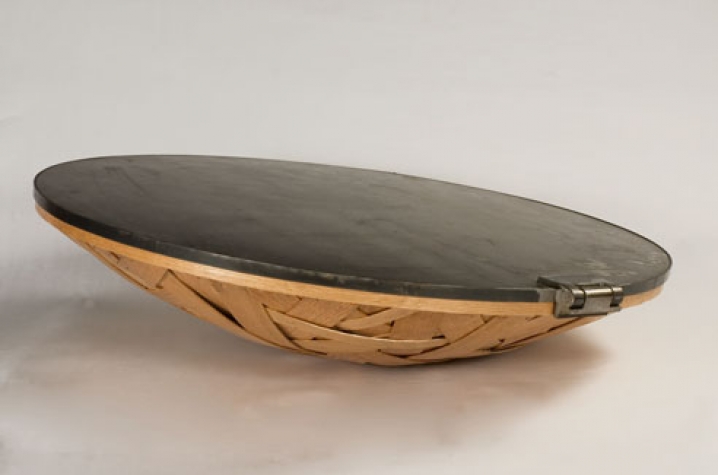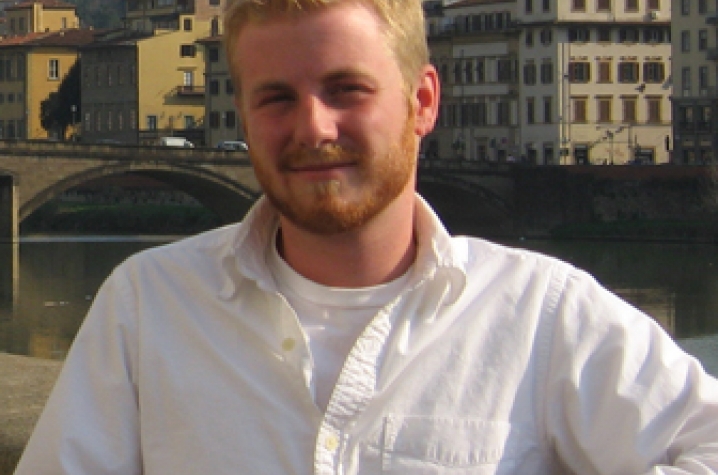 LEXINGTON, Ky. (April 4, 2011) − University of Kentucky art studio graduate student, Nathan Hatch presents his Masters of Fine Arts (MFA) Thesis exhibition. Hatch's MFA show, which is free and open to the public, will begin with an opening reception at 7 p.m. Saturday, April 9, at 302 N. Ashland Ave. Drinks and refreshments will be served.
Hatch's exhibition will showcase artwork that derives from memory, passage of time and the mystery in the everyday experience. Inspired by the remnants of his family's farmstead, the artist's work blends implied functionality with purposeful ambiguity. "Through my art work I create an atmosphere of speculation mixed with imagination," said Hatch. 
Hatch has spent the last three years attending UK and has developed an outstanding body of work. His references range from the mechanical to the biological and from the contemporary to the ancient. Hatch's work walks the line between familiar and foreign while creating an atmosphere of speculation and imagination. His contemporary style integrates metal, wood, stone and glass to create unique modern designs. 
Hatch's focus of study at UK is public art and he works hand-in-hand with architects and urban planners to create unique sculptural landscapes. He also instructs incoming freshmen classes as a teaching assistant in UK's Department of Art in the UK College of Fine Arts.
Before coming to UK, Hatch attended the University of Wisconsin – Milwaukee (UWM) where he received a bachelor's degree in art, with an emphasis in sculpture. It was at UWM that Hatch was first given the opportunity to work in a foundry and cast his own bronze work. 
Outside of Hatch's upcoming exhibition his work can be seen at his studio in Sister Bay, Wis. and at Fine Line Designs Gallery, also in Sister Bay. In addition, Hatch was recently chosen to install one of his pieces at the Second Annual Juried Exhibition this June at the Stevens Point Sculpture Park in Stevens Point, Wis. 
For those who cannot attend the opening reception of Nathan Hatch's Masters of Fine Arts Thesis Exhibition on April 9, the artist will allow the public to schedule a viewing of his exhibition through April 20. For more information on Nathan Hatch, his exhibition or to make an appointment to see his exhibit, e-mail sidehatchstudios@hotmail.com.