Opera Gets Rave Review from New York Times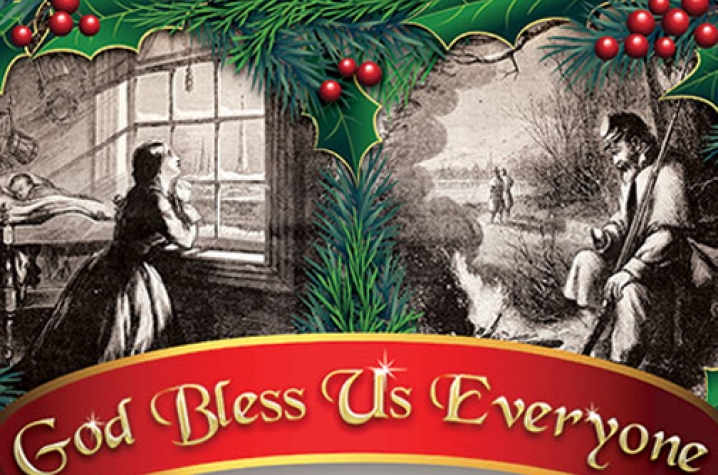 LEXINGTON, Ky. (Dec. 20, 2010) − Vocalists from University of Kentucky Opera Theatre and the UK Symphony Orchestra, under the direction of John Nardolillo, have received rave reviews for a new holiday opera in a New York Times article published Dec. 18.
The New York Times article, "'A Christmas Carol,' the (Operatic) Sequel" by Allan Kozinn, reviews the world premiere of Thomas Pasatieri's "God Bless Us Everyone," which features a mixed cast of singers from the university and New York City's Dicapo Opera Theatre. Happy with the new opera's fresh approach to the holiday classic based on the work of Charles Dickens, the critic specifically compliments the work of UK vocalists Catherine Clarke Nardolillo, Julie LaDouceur and Nicholas Provenzale, and describes the UK Symphony Orchestra's performance as a "fine, polished sound."
Set to a libretto by Michael Capasso and author Bill Van Horn based on the Christmas writings of Dickens, "God Bless Us Everyone" takes place 20 years after the events of "A Christmas Carol." The story picks up after the death of Scrooge. Tiny Tim now two decades older has moved to America where he has served as a British mercenary in the Union Army during the Civil War. Like Scrooge, Tim suffers the loss of a young love early in his life. "God Bless Us Everyone" is a story of the importance of forgiveness.
 
UK graduate students appearing in the opera included Nardolillo, LaDouceur, Provenzale, Amanda Balltrip and Mitchell Hutchings.