Sing Along to a Holiday 'Celebration of Song'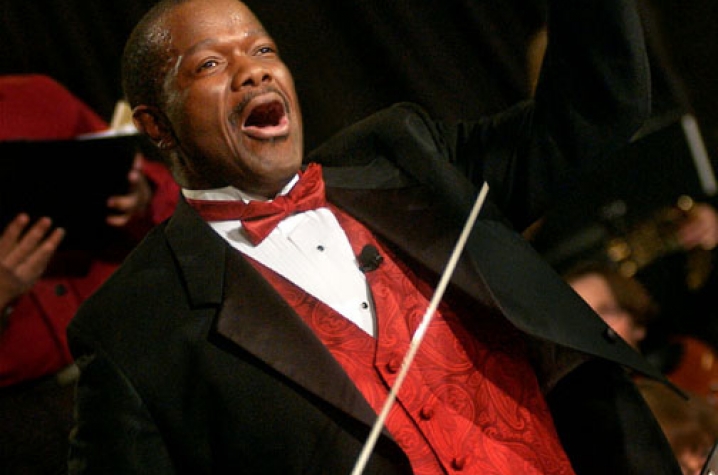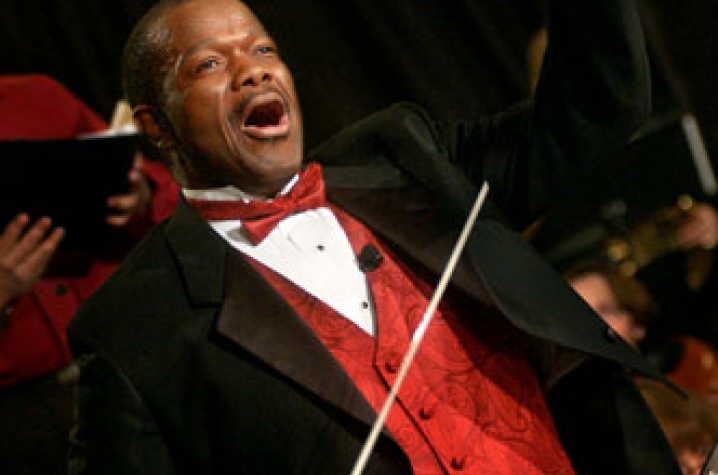 LEXINGTON, Ky. (Dec. 8, 2010) − Join Alltech and University of Kentucky Opera Theatre at the fifth annual "An Old Fashioned Holiday Celebration of Song" at 6 p.m. Sunday, Dec. 12, at Victorian Square Atrium, located at the corner of Main St. and Broadway in downtown Lexington. The popular holiday sing-along concert is free and open to the public.
Director of UK Opera Theatre Everett McCorvey takes to the conductor's podium this weekend to lead the Victorian Square Orchestra and award-winning vocalists from UK Opera Theatre in "Celebration of Song." The concert program will include performances by tenor and UK alumnus Gregory Turay; international vocal star and Endowed Chair, Professor of Voice Cynthia Lawrence; soprano Alicia Helm; Alltech Vocal Scholarship Competition winners; Lexington Singers Children's Choir;  Alluring Community Handbell Ensemble; and Alltech Haitian Harmony (via video), a children's choir founded by UK opera students Eric Brown and Manuel Castillo.
But "Celebration of Song" also highlights the voices of the Bluegrass community, bringing the public together to sing along with a great selection of well-known seasonal songs and carols.
 
To watch a performance of "Santa Claus is Coming to Town" at a previous "Celebration of Song," play the YouTube video below.
 
To view a transcript of the video, click on the transcript link just below the photo gallery.
For more information on "Celebration of Song" or other UK Opera Theatre events, contact UK Opera Theatre at (859) 257-9331.