UK Choral Talents Showcased at Singletary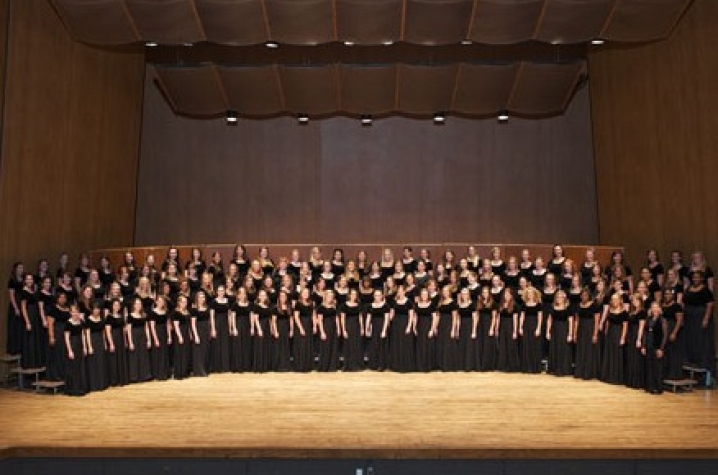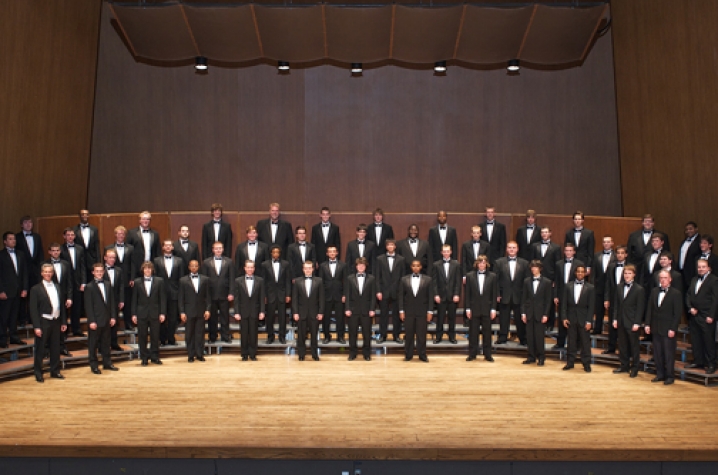 LEXINGTON, Ky. (March 28, 2011) − The University of Kentucky Women's Choir and UK Men's Chorus will come together in concert. The event, which will include performances of music from and benefitting Ecuador, will begin at 7:30 p.m. Thursday, March 31, at the Singletary Center for the Arts Recital Hall. A preshow featuring UK School of Music a capella talents, the acoUstiKats and Paws and Listen, will precede the show at 7 p.m.
UK Women's Choir is excited to share the stage with UK Men's Chorus in a showcase of the university's vocal talents through a wide variety of music. UK Men's Chorus just returned from an acclaimed performance at the national convention of the American Choral Directors Association (ACDA) held in Chicago earlier this month.
The concert program will include an interpretation of "Cancion De Los Tsachilas," an arrangement by Michael Sample. The work is a blend of four traditional upbeat and festive songs from the Tsachilas province in Ecuador. Through the purchase of each piece of music, a portion of the proceeds have been sent to the community to help protect and promote the Tsachila community. Ryan Shirar, guest lecturer at UK and founder of Paragon Music Theatre, will serve as accompanist for the choirs.
The March 31 concert is a preview of the music the UK Women's Choir will be presenting on their spring tour April 2-4, in Birmingham and Montgomery, Ala.
The UK Women's Choir consists of about 100 women of all grade levels. Under the direction of Lori Hetzel, the choir has been nationally recognized and invited to perform at several prestigious events, including the Music Educators National Convention (MENC) in Milwaukee and the ACDA Southeastern Division Conference in Louisville. In 2009, the women traveled to Italy for their second international tour.
An 80-voice ensemble, UK Men's Chorus is composed of students who range from freshmen to graduate students from a variety of musical backgrounds and academic disciplines. Under the direction of Jefferson Johnson, the chorus has achieved several distinguished honors in recent years, including appearances as featured performers at the Kentucky Music Educators Association conference in Louisville, the MENC national convention in Salt Lake City, and the inaugural convention of the National Collegiate Choral Organization in San Antonio.
Ticket prices for the UK Women's Choir and UK Men's Chorus concert are $10 for general admission and $5 for students and senior citizens. Tickets can be purchased through the Singletary Center Ticket Office by phone at (859) 257-4929, online at www.singletarytickets.com, or in person at the ticket office. A processing fee will be applied upon transaction.
MEDIA CONTACT: Whitney Hale, (859) 257-1754 ext. 229; Whitney.Hale@uky.edu