UK Faculty, Choir Featured at Southern Choral Event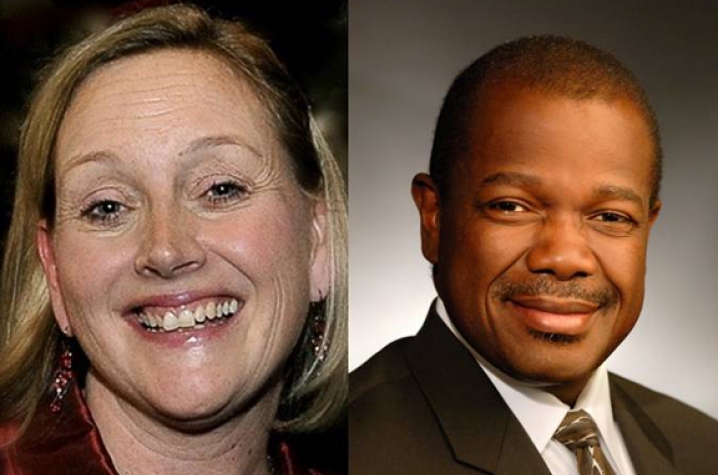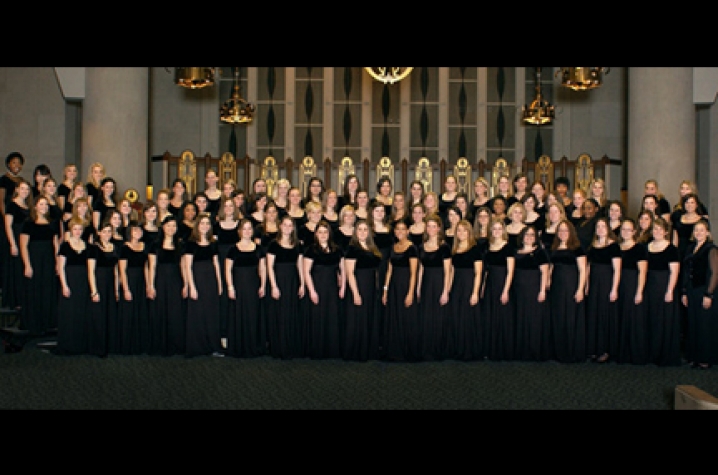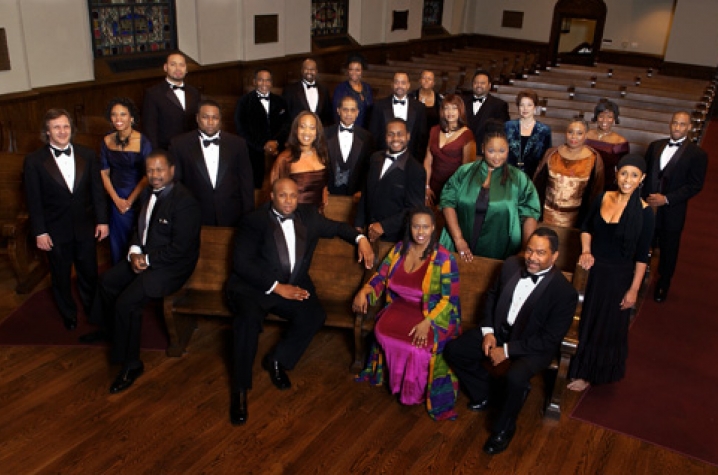 LEXINGTON, Ky. (March 10, 2010) − A concert and presentation at the annual meeting of the Southern Division of the American Choral Directors Association (ACDA), being held March 10-13, in Memphis, will have ties to the University of Kentucky School of Music. The event, which brings together choral music professionals from 11 states, will include a concert featuring the American Spiritual Ensemble, founded by Everett McCorvey, director of UK Opera Theatre, and a presentation by Lori Hetzel, the associate director of Choirs/Choral Music Education at UK, and UK Women's Choir.
The American Spiritual Ensemble, led by Everett McCorvey, will perform at the opening concert at 7:30 p.m. Wednesday, March 10, at the Cannon Center for the Performing Arts. The concert is free and open to the public.
"This is a tremendous honor," said McCorvey, who holds the Lexington Opera Society Endowed Chair in Opera Studies at UK. "To celebrate these folk songs of the American Negro Slaves with these extraordinary choral directors will be a highlight of our 15 years of performing."
McCorvey founded the Spiritual Ensemble in 1995 with the mission of keeping the American Negro spiritual alive. The group, with its dynamic renditions of classic spirituals, jazz and Broadway numbers highlighting the black experience, has thrilled audiences throughout the United States, Europe and South America, and has toured Spain seven times. The Spiritual Ensemble has also recorded four CDs and is featured in the 2007 PBS documentary "The Spirituals."
 
Generally 20 to 25 singers perform with the American Spiritual Ensemble, which tours at different times throughout the year. Members are soloists in their own right and have sung in theaters and opera houses, including the Metropolitan Opera, Houston Grand Opera and abroad in Italy, Germany, Britain, Scotland, Spain and Japan. 
McCorvey, a native of Montgomery, Ala., is a tenor who has performed widely, including at the Kennedy Center, Metropolitan Opera, Aspen Music Festival, Radio City Music Hall and in England, Germany, Italy, Spain, Japan, Poland and the Czech and Slovak Republics.
Hetzel, associate director of Choirs/Choral Music Education at UK School of Music, will give a talk titled "Treble By Choice: How to Unleash the Power and Beauty of the Female Voice in a Choral Ensemble" at the annual meeting. She will be joined by the UK Women's Choir for the demonstration.
A professor of choral music education, Hetzel conducts UK Women's Choir and the a cappella group Paws and Listen. She also teaches graduate and undergraduate secondary methods courses and undergraduate conducting. Among her many accomplishments, she is a past recipient of the UK Great Teacher Award and has published articles in College Music Symposium and Southeastern Music Education Journal. She also serves the organization as the Women's Choir Repertoire and Standards Chair for the ACDA Southern Division. A Wisconsin native, Hetzel holds a bachelor's degree from the University of Wisconsin - Green Bay, a master's degree from the University of Missouri - Kansas City Conservatory, and a doctoral degree from Michigan State University.
Under Hetzel's direction, UK Women's Choir has been invited to perform at both MENC (National Association for Music Education) and ACDA Southern Division conventions, and in 2003 was featured at the ACDA National Convention in New York City.
The ACDA, founded in 1959, is a nonprofit music-education organization to promote excellence in choral music through performance, composition, publication, research, and teaching. Members are choral directors who represent more than one million singers across the country. ACDA members teach in public and private schools from kindergarten through college and university levels.