Niles Center Presents Screening of Film on Banjo Legend Lee Sexton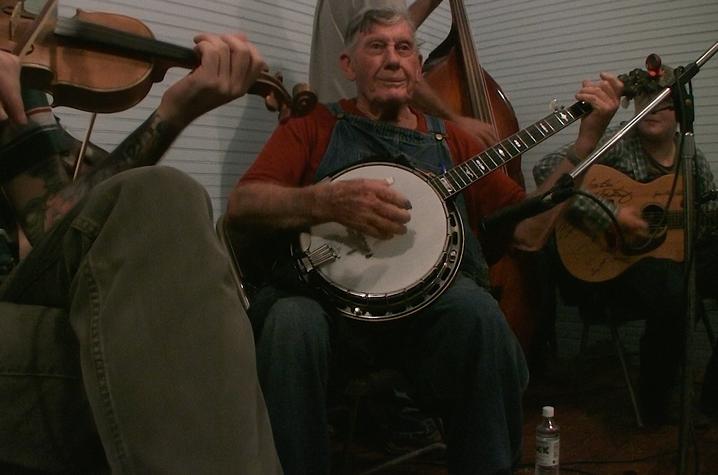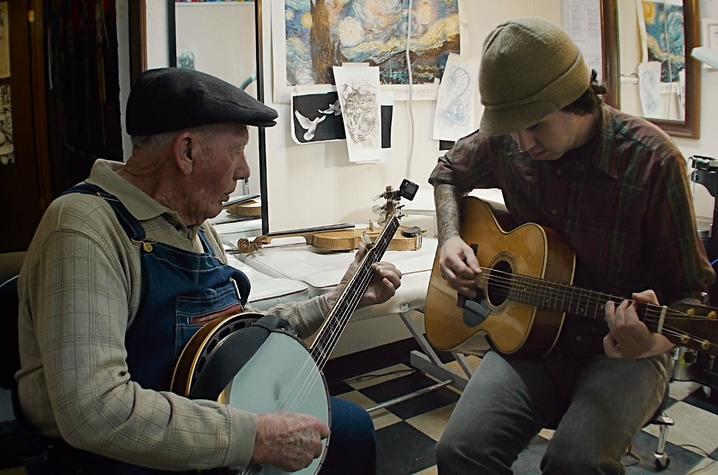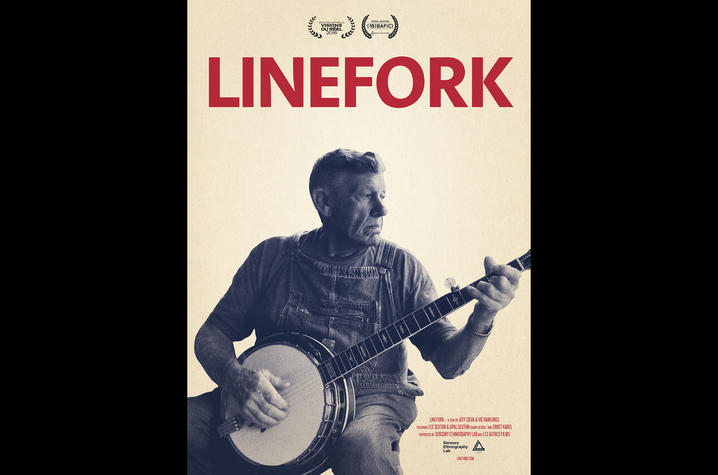 Watch "Linefork" trailer above. 
LEXINGTON, Ky. (Oct. 23, 2017) — The University of Kentucky John Jacob Niles Center for American Music will give local audiences the opportunity to learn more about the day-to-day life of banjo master Lee Sexton with the screening of a film on the old-time musician. The "Linefork" screening, which is free and open to the public, will begin 7:30 p.m. Tuesday, Oct. 24, in the Niles Gallery, located in the Lucille Little Fine Arts Library and Learning Center.
An immersive meditation on the passage of time and the persistent resonance of place, "Linefork" follows the daily rituals of an elderly couple living in Kentucky's Appalachian Mountains. Now well into his 80s, Lee Sexton is the last living link to the distant past of a regional American music.
A retired coal miner with black lung, Lee and his wife, Opal, continue to farm the land where he was born. Together they face encroaching health concerns and stark economic realities. Recorded over three years, "Linefork" is an observational film documenting their marriage, their community, their resilience and the raw yet delicate music of an unheralded banjo legend, linked to the past yet immediately present.
Filmmaker, artist and teacher Jeff Silva and musician, instrument builder, sound installation artist, filmmaker and freelance teacher Vic Rawlings served as co-directors, cinematographers and editors of "Linefork." Ernst Karel did sound design for the film.
An active performer and teacher, Lee's musical sensibility and technique span several centuries and can be heard on multiple releases on Smithsonian/Folkways recordings. He learned to play banjo directly from family members Morgan Sexton and Roscoe Holcomb, themselves legends of old-time, pre-bluegrass music. His repertoire is eclectic and diverse: traditional songs traceable to the British Isles, songs particular to Appalachia, Tin Pan Alley and honky-tonk standards, and much of the bluegrass canon.
Lee developed and retains a distinctive banjo style that is unique in our time, shaped by a potent combination of deep musical roots, placement in time and a series of work-related right hand injuries. Powered by only thumb and index finger, his sound is as punctuated, proprietary and aggressive as any to be found in traditional music. In the mid-20th century, with the proliferation of electronic media and the advent of three-finger bluegrass styles, Lee's generation of musicians almost entirely abandoned the older music for a more codified and commercially viable sound. Physical limitations (a crushed finger from the coal mines and a raccoon bite on his thumb from the farm) forced him to adapt, playing the newer, faster music through simpler and more direct means.
Recorded in 1959 for the landmark Smithsonian/Folkways release "Mountain Music of Kentucky," Lee has been a featured performer at the Smithsonian Folklife Festival in Washington, D.C., and is a recipient of the Kentucky Governor's Award for Lifetime Achievement in the Arts. His music is also included on the Smithsonian/Folkways compilation "Classic Banjo" (2013). Although well-known and revered in the region and within banjo circles, Lee has largely existed outside of the commercial music business. He appeared briefly in the film "Coal Miner's Daughter" (1980), playing banjo during the square dance scene; he has performed at the local Carcassonne Square Dance for well over 40 years.
The John Jacob Niles Center for American Music, named for the beloved Kentucky folklorist and composer, is a collaborative effort of UK's School of Music, College of Fine Arts, Appalachian Studies Program and the UK Libraries.
Niles was an early and influential collector of Kentucky folk music, but also a pioneer among musicians and composers who used American folk music as a wellspring for their own compositions. Because of these two sides of Niles' work and life, the center embraces both the traditional and the innovative, the conservative and the progressive tendencies in American music. The center provides a focal point for research and performance of American music, from the early Colonial period through the present, with special emphasis on the indigenous culture of the southeastern United States. The Niles Center serves as a repository for primary and secondary research materials, and actively supports development and dissemination of scholarly research in American music.