Singletary Named Creative Campus Semifinalist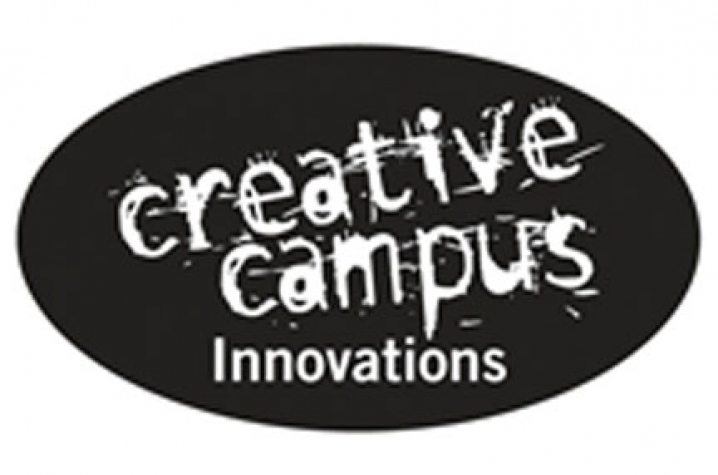 LEXINGTON, Ky. (Dec. 4, 2009) − The University of Kentucky Singletary Center for the Arts joins top arts presenter programs at University of Michigan, Pennsylvania State University, University of Minnesota, University of Florida and Syracuse University, as one of the 31 semifinalists for the 2010 Creative Campus Innovations Grant Program presented by the Association of Performing Arts Presenters.
The Creative Campus initiative began in March 2004 following the 104th American Assembly at Columbia University where more than 60 arts and higher education leaders gathered to examine the factors that characterize effective partnerships in education and the arts – the projects, proposals, curricula and creative forces that make such partnerships work.
In 2006, Arts Presenters initiated The Creative Campus Innovations Grant program with funding from the Doris Duke Charitable Foundation. This program was designed to support a set of innovative projects on American campuses that exhibit the importance of the arts to the educational, service and scholarly missions of the academy and that fully integrate the performing arts into the life of the academy and the community. In 2007, eight campus-based presenters were awarded one or two-year grants to implement projects that had the potential to increase value and expand support for integrating the performing arts into the academy and the campus community.
In March 2009, Arts Presenters announced a new round of the Creative Campus Innovations Grant Program with the intent to identify, support and document exemplary campus-based performing arts presenters who develop and implement programs and strategies that go beyond conventional practice and who integrate their work into the academy. In September, 31 semifinalists were chosen from a pool of nearly 150 applicants, and each will be given $7,000 to help develop a project concept for full consideration as part of the final selection process of this grant program. Up to 10 one- to two-year project grants, ranging from $100,000 to $200,000 each, will be awarded in August 2010 to college and university based presenters from among these semi-finalists
As a semifinalist, UK's Singletary Center has been invited to submit a full proposal to the granting organization. Other semifinalist institutions selected to submit proposals are: Arizona State University; Bard College; Baruch College; Berklee College of Music; California State University, Long Beach; College of Saint Benedict/Saint John's University; Colorado College; Columbia College Chicago; Cuyahoga Community College; Hiram College; Howard University; Keene State College; Lafayette College; Lehigh University; Montclair State University; Pennsylvania State University; Rensselaer Polytechnic Institute; Skidmore College; State University of New York at Oswego; Syracuse University; Ohio State University; University of British Columbia; University of California-Irvine; University of California-Los Angeles; University of Dayton; University of Florida; University of Michigan; University of Minnesota; University of Washington; and Western Michigan University.
Since its opening on Nov. 1, 1979, the Otis A. Singletary Center for the Arts, named for the eighth president of the university, has become a major cultural resource for the Commonwealth. Hosting an average of 400 events annually, the Singletary Center has served more than 3.7 million patrons in the history of the center. Singletary Center provides professional, full-service venues for the creation, practical application and dissemination of artistic, cultural and educational expressions by international, national, regional, university and student performers, artists and speakers.
Founded in 1957, the Association of Performing Arts Presenters (Arts Presenters or APAP) is the national service organization for the field of arts presenting. The organization is dedicated to developing and supporting a robust performing arts presenting field and the professionals who work in it. Arts Presenters has 2,000 organizational members worldwide and brings more than 3,800 performing arts professionals together from around the world at the annual APAP Conference NYC. Members range from the nation's leading performing arts centers, to civic and university performance facilities and festivals, to the full spectrum of artist agencies, managers, national consulting practices and collaborators, and a growing roster of self-presenting artists who engage communities through live performances. Arts Presenters, a nonprofit based in Washington, D.C., is led by CEO and President Sandra L. Gibson.
The mission of the Doris Duke Charitable Foundation is to improve the quality of people's lives through grants supporting the performing arts, environmental conservation, medical research and the prevention of child maltreatment, and through preservation of the cultural and environmental legacy of Doris Duke's properties.