Great Show, Great Cast, Great Cause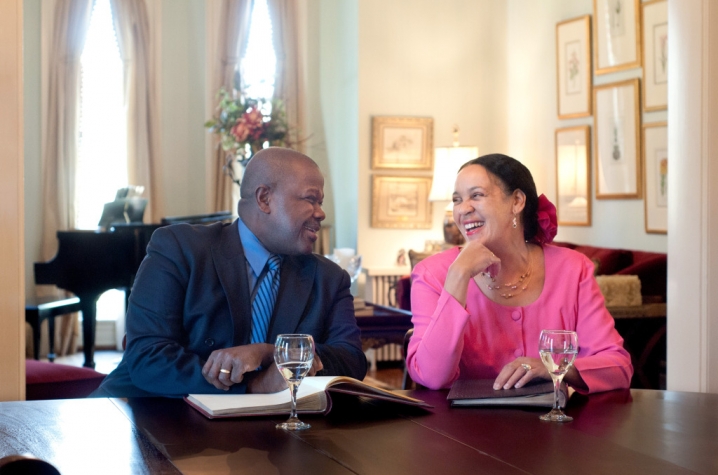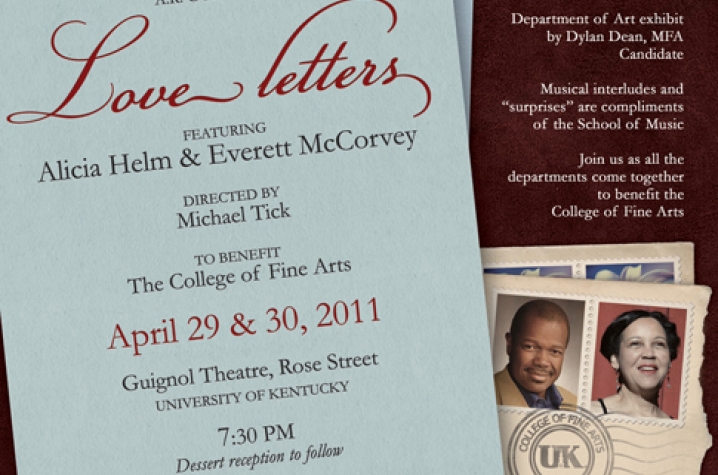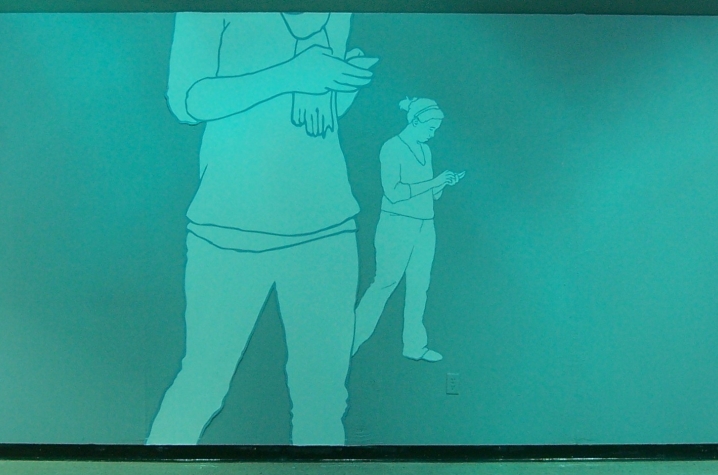 LEXINGTON, Ky. (April 28, 2011) − The University of Kentucky College of Fine Arts will present its first collegewide event this weekend to raise money for faculty research. The production, A.R. Gurney's poignant work "Love Letters," will feature local celebrities Alicia Helm and Everett McCorvey and will be directed by College of Fine Arts Dean Michael Tick. "Love Letters" will grace the Guignol Theatre stage 7:30 p.m., April 29 and 30.
A Pulitzer Prize nominee, "Love Letters" centers on just two characters, the outgoing Melissa Gardner and her conservative love interest, Andrew Makepeace Ladd III. The couple's friendship and ill-fated romance takes them from elementary school through adolescence, maturity and into middle age. Gardner and Ladd sit side-by-side reading the notes, letters and cards amassed during their nearly 50 years as a couple. The story of the pair's relationship gradually unfolds from what is written — and what is left unsaid. Their words are both hysterical and moving and the audience comes to know them intimately. Several celebrated couples and celebrities have performed "Love Letters" since its off-Broadway debut in 1989.
While the McCorveys are used to singing together in concerts and recitals, this is the first time they will appear on stage together in a nonmusical play, and they are enjoying working on the theatrical production.
"The love letters are just delightful," says Everett McCorvey, director of UK Opera Theatre. "They are poignant, and they have a full range of emotion. So as each character reads the letter, you get a full insight into their life and way of thinking. It is quite a moving story. Frankly, I hope it is not the last time we do it."
The McCorveys are honored to be such an integral part of this fundraiser. "We thought it was for a great cause to help raise travel and other research funds for the entire College of Fine Arts," says McCorvey. "With all the budget cuts happening, we are looking for creative ways to raise funds, and we were honored to be asked to appear in this production by Dean Tick."
"Love Letters" will be the first production directed by Tick at UK. He became dean of the UK College of Fine Arts in the summer of 2010. The dean has a history of directing the Gurney work at his previous institution, Louisiana State University.
"Love Letters" will be presented in conjunction with art studio graduate student Dylan Dean's MFA (Master of Fine Arts) Show at Tuska Center for Contemporary Art. "Connected: A Portrait of an Early Posthuman Society" deals with societies' reliance on technology-based communication in the 21st century.
"My intentions are to persuade the viewer to contemplate his/her relationship with technology, while also considering how it may influence modern human relations," said the artist.
"Connected" consists of one continuous mixed-media composition, measuring 8 feet by 140 feet.
In addition to the fundraiser's theatrical and art offerings, musical interludes will also be presented by musicians and ensembles from the UK School of Music throughout the evening's festivities.
Tickets for "Love Letters" are $75 for general admission and a dessert reception. Premier admission will be available for $150 for the April 30 showing, and will include a pre-show buffet, music, an art exhibition viewing, premium seating and a dessert reception. A processing fee will be added to online ticket sales only. Tickets can be purchased through the Singletary Center Ticket Office at (859) 257-4929, online at www.singletarytickets.com, or in person at the ticket office.
MEDIA CONTACT: Whitney Hale, (859) 257-1754 ext. 229; Whitney.Hale@uky.edu