UK Theatre Professor Publishes Book on Voice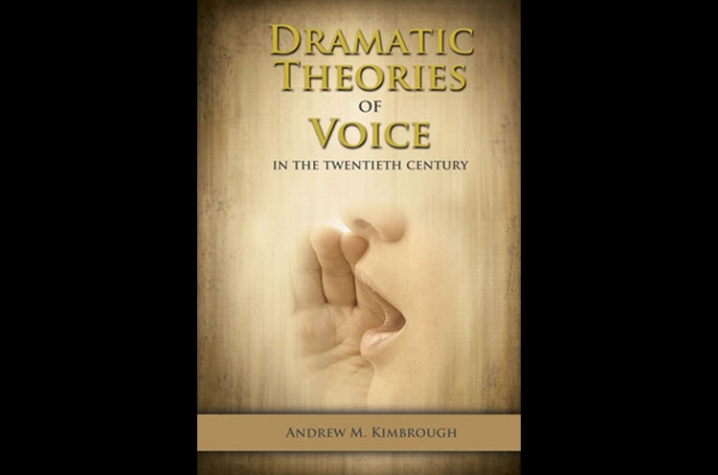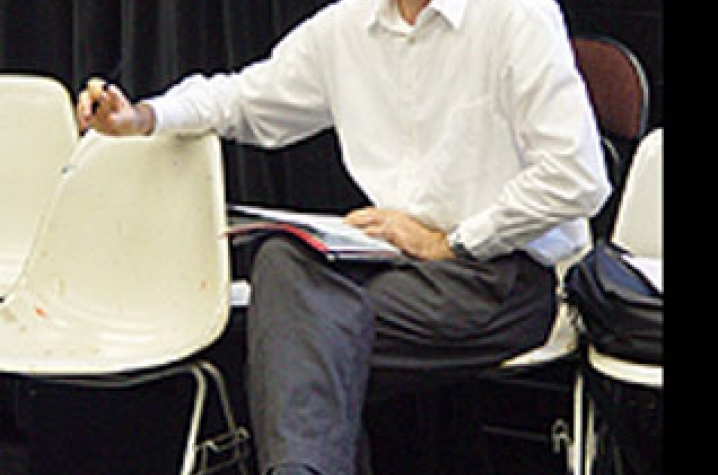 LEXINGTON, Ky. (March 1, 2011) — Andrew Kimbrough, an assistant professor dramatic literature and performance at the University of Kentucky Department of Theatre, has recently published a new theatre and performance study book, "Dramatic Theories of Voice in the Twentieth Century."
The book examines vocal expression as a vital medium of communication in theatre. Since theatre is both a social and public art form, it reveals a great deal about what we think and feel in regards to our communications with each other.
"It is about what philosophers, scientists and theatre theorists have thought about the sounds of the human voice in the past century—that is, about what exactly is communicated, besides words, when we hear the voice," says Kimbrough.
Published by Cambria Press, "Dramatic Theories of Voice in the Twentieth Century" is the first book of theatre studies to identify and articulate theories of voice as expressed in the philosophies, human sciences and physical sciences of the 20th century. It also identifies parallels between the theories and the vocal practices of 20th century performances that shared similar concerns with issues of language and mediation.
The publication is also the only book of theatre and performance studies to address the sounds of the human voice and as such ranks as an invaluable addition to all theatre, philosophy, performance studies, communications and cultural studies collections.
Kimbrough believes research on the voice is needed because most scholars tend to talk about things in theatre that we can see such as actor's bodies, scene design and printed texts.
"But to understand why we evolved as speaking animals is absolutely critical for a full appreciation of who we are as a species," notes Kimbrough. "In the past century the sciences in particular have made incredible strides in appreciating the evolution of voice and language and the relationship of vocalized language to consciousness and thought."
Kimbrough received his doctorate in theatre from Louisiana State University, a master's degree in acting from Carnegie Mellon University and the Moscow Art Theatre School, and a bachelor's degree in English from Wake Forest University. He has been a professor at UK College of Fine Arts since the fall of 2005.
Kimbrough's past publications include articles on dramatic theory and voice pedagogy in The Voice and Speech Review and articles on dramatic literature, cognitive science, and contemporary performance in China in journals such as The Drama Review, Journal of Dramatic Theory and Criticism, Theatre Topics, and Theatre Symposium.
MEDIA CONTACT: Whitney Hale, (859) 257-1754 ext. 229, Whitney.Hale@uky.edu