UK Health Sciences employee, Fine Arts student to perform with Yo-Yo Ma in Mammoth Cave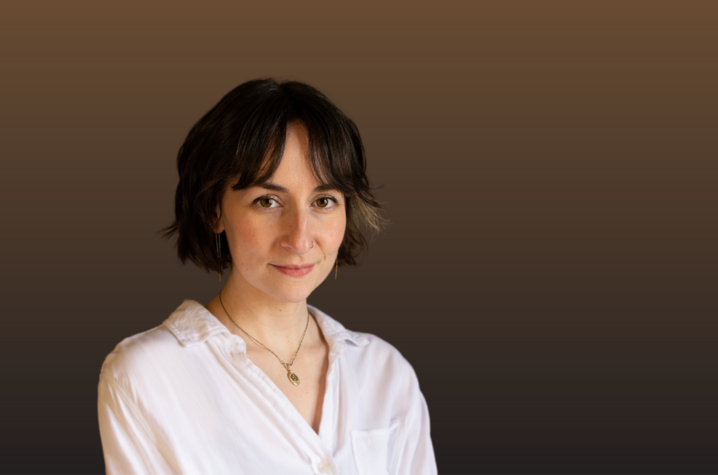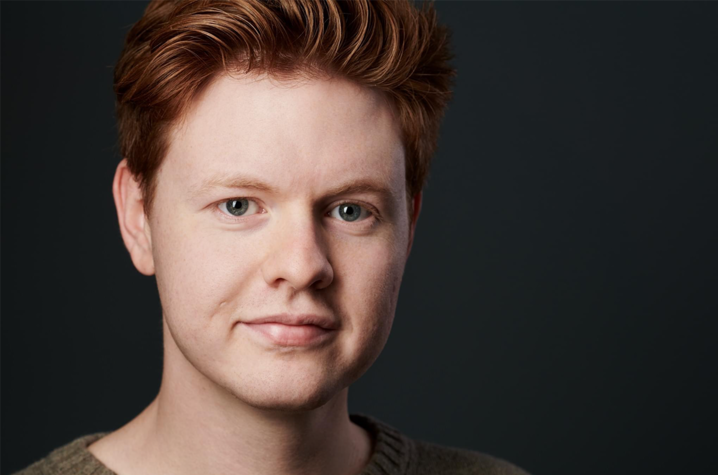 LEXINGTON, Ky. (April 4, 2022) — On April 29, 2023, the Louisville Orchestra and members of the Louisville Chamber Choir will be performing in Mammoth Cave alongside world-renowned cellist Yo-Yo Ma to celebrate the rich history of Mammoth Cave.
Under the direction of conductor and composer Teddy Abrams, Haley DeWitt, a speech-language pathologist and singing voice specialist with the University of Kentucky College of Health Sciences' Voice and Swallow Clinic, and Dylon Crain, Alltech Vocal Scholar and nontraditional student in the College of Fine Arts, have been hand-picked to sing with the choir the day of the event.
"I've been singing soprano with the Louisville Chamber Choir for 10 years now, which is almost hard to believe," DeWitt said. "So, I'm really excited about this event. The piece is all about the history of Mammoth Cave and brings in the voices of people who were involved with its history. It's a very special, meaningful piece and I'm very honored to be a part of this."
The piece they will be performing is specifically composed for this performance, in Mammoth Cave with Yo-Yo Ma. Composer Abrams spent the last year immersing himself in Mammoth Cave National Park to gain inspiration from what he experienced around him. The piece also features the Louisville Orchestra, as well as 16 singers from the Louisville Chamber Choir, who are frequent collaborators with the orchestra.
For DeWitt, getting to collaborate with Yo-Yo Ma is an experience she could have never imagined for herself.
"Sixteen of us were specifically selected for this performance, and we started rehearsals in January," DeWitt said. "I attended the University of Louisville with Dylon Crain, and now he's a student at UK and we are performing together again. It's kind of crazy that this has come full circle, and it makes it special that I get to go through this intensive experience with several friends of mine from the choir, including Dylon."
Crain, who began singing in a rock band at the age of 13, couldn't agree more.
"To get to perform with Yo-Yo Ma, a universally known artist in our very own Mammoth Cave is surreal to me," Crain said. "The piece is quite challenging, but I think that adding our own mark on the history of Mammoth Cave is reward enough for the challenge at hand."
There were over 27,000 applicants for tickets, and only a few hundred will get to attend the special event in-person. During the performance, the audience will be uniquely asked to participate and move around the space, known as Rafinesque Hall, at various points during the piece.
During DeWitt's day-to-day, she helps a variety of patients regain functionality in their voices through voice therapy.
"We see performers, opera singers, students from UK, and people from all walks of life" DeWitt said. "And we work with them to get their voices back to a place ready for performance, or to improve their daily communication. I'm a singer first. I graduated from UofL with a master's degree in vocal performance and then a master's degree in speech-language pathology. So, it's cool to be able to blend my two areas of expertise together to help people within this very niche area of speech pathology."
DeWitt hopes to take what she learns through this experience and apply it back to her work at UK.
"I think any time you get to collaborate with new people, and especially someone like Yo-Yo Ma, it impacts the way you interact with people within a performance or even in the clinical space," DeWitt said. "My experiences in choir have helped me learn how to work with different voices, personalities, and have helped me learn how to mold myself to adjust to the needs of each unique patient I see. Not only is it an incredibly memorable experience on a personal level, but I will be able to bring this experience back and apply what I learn to my work."
Crain believes this experience will be the perfect event to truly round out his education in vocal performance at UK School of Music.
"From this experience, I truly hope to gain a better insight into how we can take classical music out into the real world," Crain said. "It's incredible to be able to extend music like this beyond the walls of a concert hall. It will be a truly once in a lifetime opportunity for us."
The rehearsal process and performance is being recorded by videographers with hopes that a documentary may be released in the future. For those who did not get a ticket, the performance will be livestreamed in the amphitheater outside Mammoth Cave.
UK HealthCare is the hospitals and clinics of the University of Kentucky. But it is so much more. It is more than 10,000 dedicated health care professionals committed to providing advanced subspecialty care for the most critically injured and ill patients from the Commonwealth and beyond. It also is the home of the state's only National Cancer Institute (NCI)-designated cancer center, a Level IV Neonatal Intensive Care Unit that cares for the tiniest and sickest newborns, the region's only Level 1 trauma center and Kentucky's top hospital ranked by U.S. News & World Report.  
As an academic research institution, we are continuously pursuing the next generation of cures, treatments, protocols and policies. Our discoveries have the potential to change what's medically possible within our lifetimes. Our educators and thought leaders are transforming the health care landscape as our six health professions colleges teach the next generation of doctors, nurses, pharmacists and other health care professionals, spreading the highest standards of care. UK HealthCare is the power of advanced medicine committed to creating a healthier Kentucky, now and for generations to come.