Competitive Benefits Allow UK to Recruit Talented Faculty, Staff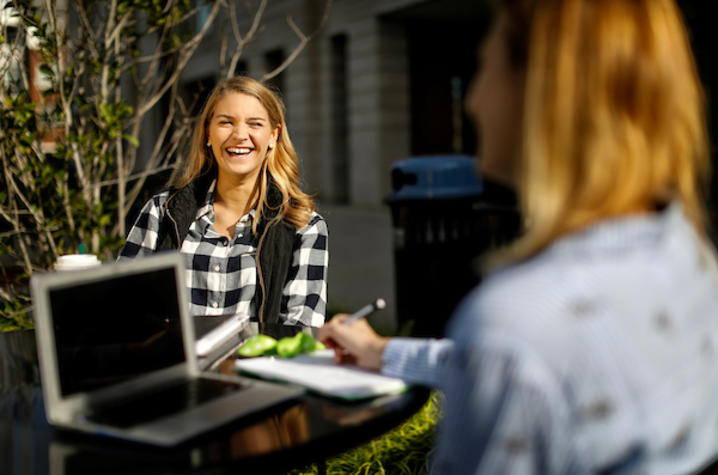 Monday, April 30, 2018
At the University of Kentucky, we are proud to offer competitive benefits packages—that's one way, among many, we are able to recruit such talented faculty and staff. Of course, the health and wellness of our UK community is vitally important to the work we do.
Last week, all UK employees received an email from Vice President and Chief Human Resources Officer Kim Wilson regarding the annual opportunity to tailor benefits to meet unique needs.
The open enrollment period runs from April 23 - May 11. I hope all employees will take some time during open enrollment to review their specific packages. 
If you are happy with your current coverage, no action is necessary. You will automatically be re-enrolled in all your current insurance plans. You can manage all of your benefits and enrollment online through the "Benefits and Payment" section of the Employee Self-Service tab in myUK.
I want to outline the newest insurance options offered and changes implemented this year.
Insurance Options
After several years of no increases to health insurance, monthly costs of our plans will rise slightly this year.   Overall, these increases are below national trends. The University is also increasing the amount it contributes toward the cost of the plans. All benefits covered by our plans remain the same, and there are no increases to other costs, such as deductibles or co-payments. You can find all insurance rates for 2018-2019 here.
We are also pleased to share that monthly costs for Delta Dental and EyeMed vision insurance plans will remain the same as last year.
The UK Dental Plan has slight monthly cost increases, but all benefits covered will remain the same.
Flexible Spending Accounts
Employees who participate in flexible spending accounts, will need to re-enroll. For balances remaining in flexible spending accounts as of June 30, up to $500 of will roll over into a health care flexible spending account for the fiscal year that begins July 1.
New Programs
We are always exploring how to provide new benefits for the UK community. As Vice President Wilson outlined in her recent email, a number of benefits are now available for the first time. These include:
In addition to our health, dental, and vision insurance, UK faculty and staff also have access to a variety of voluntary benefits, including auto, home, accident, short-term disability, and long-term care insurance. Find more information on voluntary benefits here.
Remember to review you current benefit plans under the Employee Self Service tab on myUK portal. If you choose to enroll or re-enroll during this period, make sure to do so before May 11.
The competitive benefits that we provide at the University of Kentucky highlight an important point: we are a place defined by our people. The work we do on behalf of our students and on behalf of Kentucky is only possible by recruiting and retaining the highest caliber of talented individuals.
Thank you for all the work you do.
Eric N. Monday
@ukyMonday
#seeblue