Farm-to-Table Programs at UK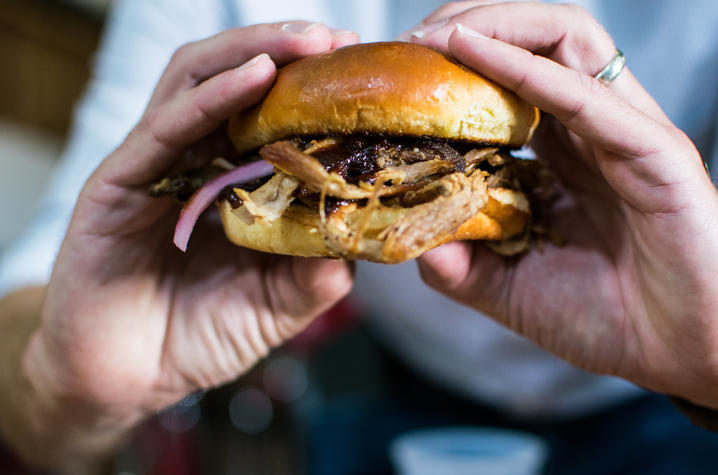 Monday, December 3, 2018
At the University of Kentucky, we know that working in partnership—across disciplines, across institutions, and with partners in our city and in the industry—is the best way to achieve meaningful success. 
We've seen that through our innovative dining partnership with Aramark, which continues to bolster the local farm and food economy in Central Kentucky and across the Commonwealth.
The most recent example, chronicled in this story in the Lexington Herald-Leader, features two new programs through which we are purchasing more locally sourced vegetables and greens, as well as more pasture-raised meat from area farms.
Those farm-to-table programs are the Local Salad Bar Initiative and the Marksbury Farm Whole Animal Program—initiatives which are expected to provide a stable and predictable market for Kentucky producers. In addition, locally owned and operated businesses are helping to facilitate the logistics and delivery associated with these two programs, expanding on the local economic impact.
Six partner farms for the Local Salad Bar Initiative are all are located within 80 miles of our campus. Additionally, the products are transported to campus by the Bluegrass Food Connection, a consortium of local farmers. This will result in nearly 24,000 lbs. of produce purchased by UK Dining from these farms.
The Marksbury Farm Whole Animal Program will source Kentucky raised beef and pork for use in both residential dining venues—The 90 and Champions Kitchen. We plan to purchase three cattle and five hogs each week from Marksbury Farm, a food hub and USDA inspected processing plant located in Lancaster, Kentucky. UK Dining will purchase approximately 37,000 lbs. of beef and 20,000 lbs. of pork. 
Both of these innovative programs are significant in that UK Dining is making consistent volume commitments to farmers for the duration of the academic year.
We view this commitment as a manifestation of our land grant mission.
Because of that mission, we are serious about playing a leading role in growing a sustainable and resilient agro-food economy for the state.  And we do that by leveraging the university as a committed buyer of locally sourced products to develop and expand wholesale value chains for Kentucky-produced foods.
That's the intention and the spirit behind these new programs.  It's the foundation of our relationship with local producers and locally owned businesses.
It's another way we serve our role as the University for Kentucky. 
Eric N. Monday
@UKYMonday
#KYCan