Housing and Dining Rates Reflect Commitment to Access, Affordability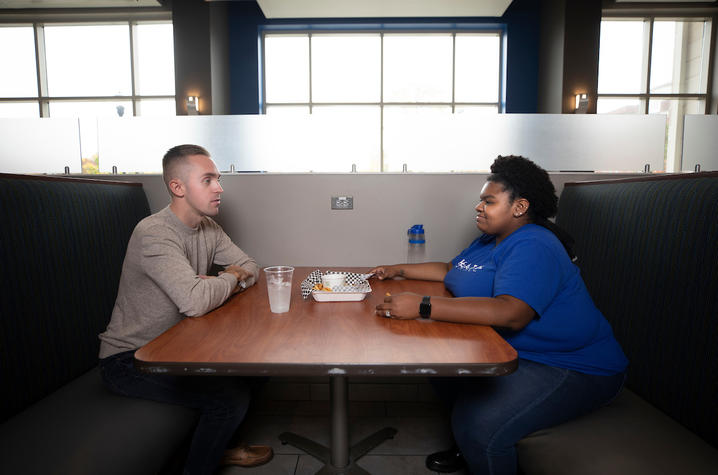 Last week, our Board of Trustees approved UK's 2020-21 housing and dining rates. And, once again, we were able to hold rate increases to no more than the cost of inflation.
When we think about housing and dining on our campus, we know that both elements are crucial to student success. We also recognize our responsibility to hold down costs, as part of our commitment to access and affordability.
When we opened our first new residence halls in 2013, we set the rates for those new facilities at the same level as Smith, Baldwin, and Ingels Halls, which opened in 2005.  
When we initiated our dining partnership with Aramark in 2014, prices for all student meal plans were reduced, with the most expensive plan falling in price by 26%, or $740 per semester. Since that time, annual increases in fees have been proximate to Inflation.
In other words, we were able to lower some costs, while constructing facilities that have an incredible impact on student success.
This year, nearly 90 percent of first-year students are living on campus, even though we don't have a mandatory on-campus living requirement like many colleges and universities. That level of interest in campus housing, without a live-on requirement, is nearly unheard of in higher education.
That's important, because our research shows us that students are more likely to earn higher GPAs, be involved, and persist to graduation when they live on campus.
Additionally, through our dining partnership, we are able to provide better food and healthier, more reasonably priced options and make crucial investments in the facilities where our community breaks bread together. 
These partnerships also allow us to provide predictable and modest rates changes, and provide families much earlier the rates they will be paying for the next academic year. 
It's all part of our commitment to put students at the center of everything we do.
For more information on university housing and dining rates for 2020-21, visit:https://www.uky.edu/trustees/sites/www.uky.edu.trustees/files/FCR%2014%202020-21%20Room%20and%20Board.pdf.
For general information on university housing, visit www.uky.edu/housing, and for information on UK Dining, visit www.uky.campusdish.com/.
Have a great week.
Eric N. Monday
@UKYMonday
#UK4KY