Transformative 'Kentucky Can' Campaign Underway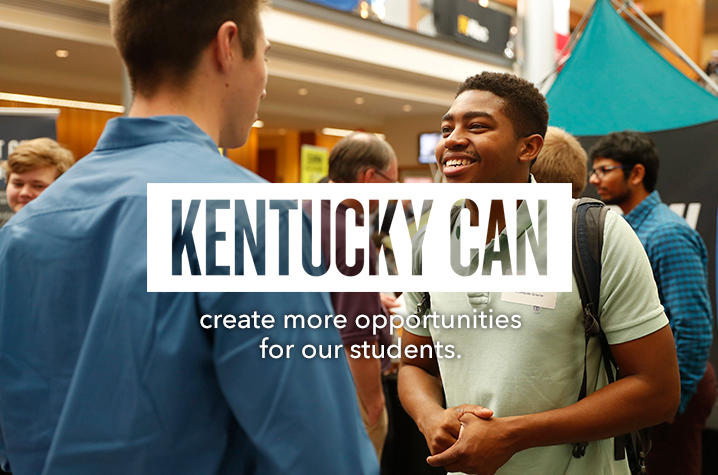 This weekend, members of the University of Kentucky community joined together to declare in a single voice that Kentucky Can. 
Kentucky Can inspire a new generation of thoughtful leaders.
Kentucky Can create more opportunities for our students.
Kentucky Can invent smarter solutions to the problems we face.
And we are able to reach these aspirations because of the incredible talent, determination, and sense of common purpose we see throughout our university community every single day. 
We saw that dedication this morning, as we celebrated the faculty and staff members from across our campus who volunteered for move-in to ensure our newest class of students had a positive experience the moment they set foot on our campus. More than 7,000 students moved into our university residence halls across three main move-in days.
Volunteers for move-in this year worked long hours, volunteered time, lifted boxes—for a significant time in the rain—all with warm and welcoming attitudes so important for that crucial first impression.
These individuals helped bring joy and relief during an anxious time for families.  They provided students with a sense of belonging and safety, by supporting them in their first milestone on campus. 
They helped students make a home in their new living/learning spaces in our residence halls.
Through all these collaborative efforts, our community demonstrated what President Capilouto calls the "power of we."
It's a compelling reminder that all of us play a role in student success. Together, we make UK a great place to live, learn, work, and visit. 
And we will continue to show the world what Kentucky Can do. 
Have a great week.
Eric N. Monday
@UKYMonday
#seeblue