Strong Bond Ratings Indicate Progress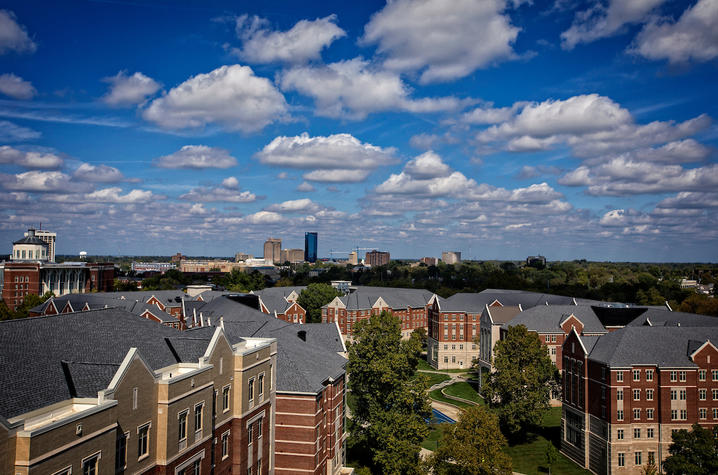 At the end of last semester, we updated the Board of Trustees on the next phase of our campus transformation.  We shared the next steps, following our $2.3 billion investment over the past 7.5 years in classrooms, research laboratories, residence halls, dining spaces, healthcare, and athletics facilities.
We told them that when we think about this transformation, we think about what these facilities have empowered us to achieve. Achievements like:
More students graduating and more patients being treated than ever before in our history.
More students, 55.6 percent more since 2011, earning bachelor's degrees in STEM+H —providing key workforce needs for the state.
More cutting-edge researchers joining the UK family, attracted by facilities like the new research building focused on addressing Kentucky health disparities – from cancer to opioids.
We also reflect on how we have been able to creatively leverage our assets and manage the resources with which we are entrusted by the state and the generosity of donors and partners.
We recently received positive news from Moody's Investors Service and Standard & Poor's, two of the country's major credit ratings agencies, indicating that they assigned Aa2/AA ratings to the University of Kentucky, both with stable outlooks. These are the same, strong ratings that we had previously received from the agencies.
Moody's credit analysis notes UK's broad scope of operations, steady enrollment, improved student geographic diversification, and rising reserves. Additionally, the rating also reflects our highly integrated academic medical center and the strength of our partnerships and donor support, which continue to fuel our capital investment.
In other words, the agency recognized that our strong financial management and prudent investment portfolio has enabled us to grow and expand in strategic, creative ways.
The ratings are a strong indication of the progress we've made, and the aspirations we have set to achieve.
Why is this important?
Because when rating agencies determine the quality of investment in the University of Kentucky, they look across a spectrum of measures including market position, management and governance, operating performance, financial resources, debt position and industry trends, among others. In short, that means that both fiscal responsibility and our ability to invest and improve in our brand affect our bond ratings, which, in turn, determines the cost of investing in our campus.
And our ability to continue investing propels our progress toward our goals in the Strategic Plan.
We've made considerable gains in retention and graduation, expansion of research and care, outreach initiatives, and in strengthening the sense of belonging on our campus.
Each of these priorities allow us to build a brighter future for our community and our Commonwealth.
That future is shaped by our ability to create and build infrastructure – classrooms, research labs, health care facilities, living spaces and dining halls – that supports success at all levels.
As our Commonwealth's indispensable institution, we know that Kentucky can build a brighter future. Every day, we transform the lives of our students and advance the state we serve and beyond. The foundation for all that we do is built—with determination and goodwill—by members of the UK community each and every day.
Thank you for your role in that mission.
Eric N. Monday
@UKYMonday
#KYCan