Success in our Living-Learning Programs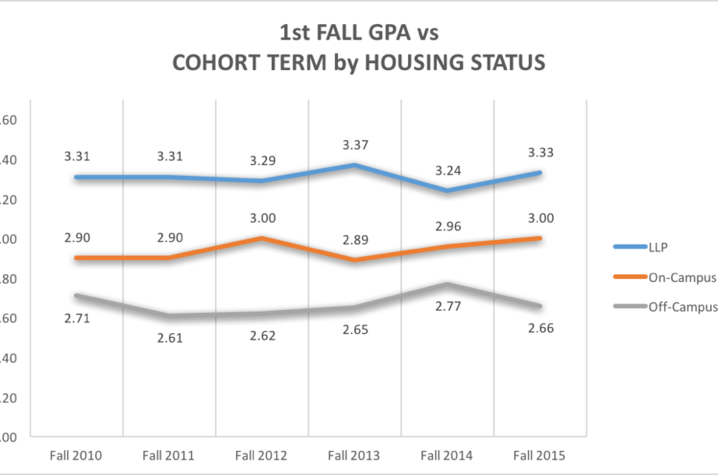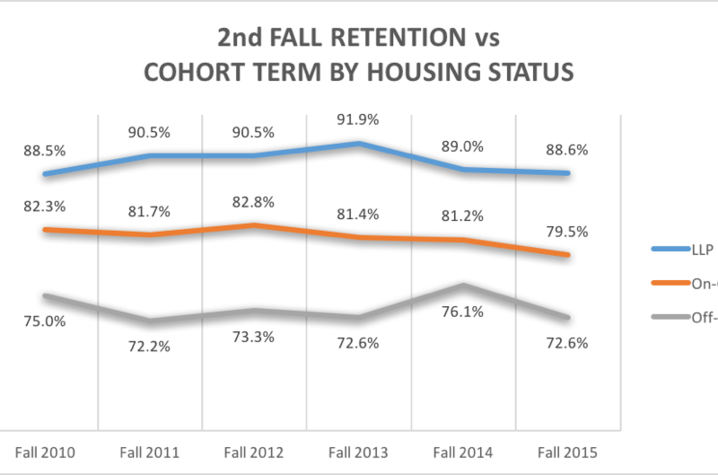 We want to be the top choice for Kentucky's best and brightest as well as the top choice for students from outside of Kentucky. Our strategic plan calls us to, "enhance the success of our increasingly diverse student body and help ensure timely degree completion and career planning through high-impact, student-centered support systems." To reach this goal, we've set a series of benchmark metrics in retention and graduation.
To accomplish this bold priority, we're investing in the people and places that help our students succeed. Campus and the community are seeing our resolve with the completion and ongoing construction of 14 new residence halls, modern classrooms, dining facilities, and student life spaces. The $2.3 billion we are investing in campus puts students, faculty, and staff at the center of what we do.
Perhaps the most compelling part of our story is told in how we bring these new amenities to life. Our investment is more than bricks and mortar. It's the programming and integration of our academic mission into our residence halls that define the "why" behind our building campaign.
Our Institutional Research and Advanced Analytics team constantly monitors a host of student success indicators. From data we collect, we know that students who live on campus, and – in particular – participate in a living-learning program (LLP), succeed at a higher rate on their path to a high-quality degree.
We know our on-campus and LLP students prefer living close to their classes, find it easier to meet people, and quickly build social networks that help them navigate the academic and social stresses of the college experience. Their experience reinforces for us the goal that our students feel connected to the University of Kentucky, because, when they do, they're more likely to return.
The data support this conclusion: On-campus students, and, to a higher degree, students participating in one of our 17 LLPs, have far higher retention rates than students who live off campus.  In fact, the retention rate for LLP students is nearly 10 percentage points greater than students living on campus but do not participate in an LLP.  
Students' GPA for their first semester and first year trend similarly, underscoring the importance of blending the curricular with the co-curricular and extra-curricular experiences our students enjoy. This dynamic residential experience of the LLPs offers specialized programming, interactions with UK faculty and staff, and a supportive community that focuses on student success. 
Through LLPs and residential colleges, we offer students an opportunity to live and learn together in an integrated academic residential environment. This important part of the college experience supports the four pillars of academic excellence as our students persist toward a high-quality credential and leave our campus prepared for a global community.
Our LLP's are helping our aspiring undergraduate students attain their goals. Thanks to each of you for your role in supporting student success.
Eric N. Monday @UKYMonday #seeblue, #UK4KY