Transforming the University's Procure-to-Payment (P2P) System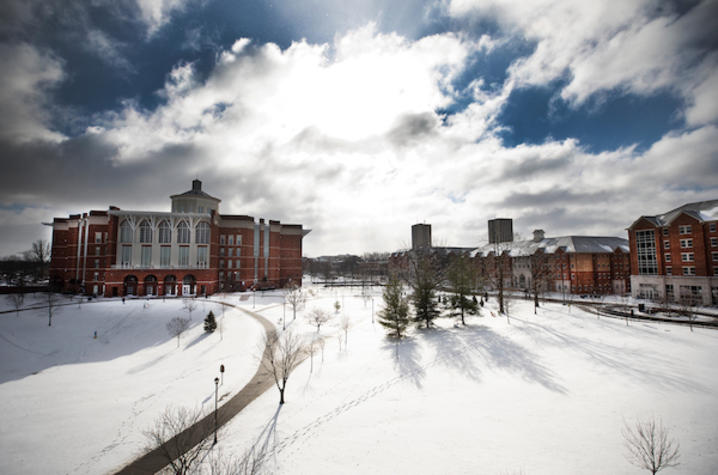 As a university community, we are asking ourselves: how do we plan, not just for this year or next year, but for the next five years?
How do we move forward, together, to meet the priorities outlined in our strategic plan, while responding to the financial constraints and realities we face today?
These are the vital questions undergirding our five-year financial plan, known as Our Path Forward. Colleagues across the UK campus are developing a path—a financial roadmap—by which we can generate and use more efficiently the revenues necessary to meet our mission.
It's a necessary conversation that reflects our role as Kentucky's indispensable institution.
In short, to achieve the ambitious goals we've established for our campus, we must generate, each year, approximately $40 million in new revenues over the next five years. This would allow us to again hold down tuition costs, build on seven straight years of pay raises for our faculty and staff, and continue our momentum in serving the Commonwealth of Kentucky.
As part of our commitment to regularly providing updates on this work to the campus community, we are excited to announce the transformation of the University's procure-to-payment (P2P) system. 
We are creating more efficient processes for procurement, purchasing, and payment activities across the campus. And, as part of our efforts in this area, we are making some important changes to travel reimbursement and to some of our procurement card (pro-card) processes.
Specifically, we are moving forward with the implementation of SAP Concur to modernize our P2P system and create a unified solution for travel and financial expenses.   
To support this work, University Financial Services (UFS) and the Provost's Office are forming a campus-wide team consisting of frontline users, frequent travelers, and business officers who will help shape the policies and procedures for the new system. Project leaders anticipate the new system to be in place by early 2020.
This transition offers several benefits. First, SAP Concur will replace the current travel system and provide a better user-experience, flexible workflow solutions, and mobile support. In addition, the new system will replace the current travel and pro-card reconciliation processes and provide an enhanced user-experience, improved workflows, and standardized business procedures.
Our rationale for these changes is two-fold. First, it will improve efficiency and effectiveness in our operations. Second, it will make it easier for faculty and staff to take advantage of these systems.
Business officers and users will continue to receive information in the months ahead as University Financial Services (UFS) partners with SAP Concur, Purchasing, Information Technology Services, and others to implement the transition.
I'd like to thank Susan Krauss, Barry Swanson, Brian Nichols, and their teams for their work on behalf of this initiative.
This is another example of our commitment to continual improvement, efficiency, and effectiveness.
It is an example of ingenuity and nimbleness, as we creatively and collaboratively continue to plan for our future.
Have a great week.
Eric N. Monday
@UKYMonday
#UK4KY
#KYCan