We All Play a Role in Student Success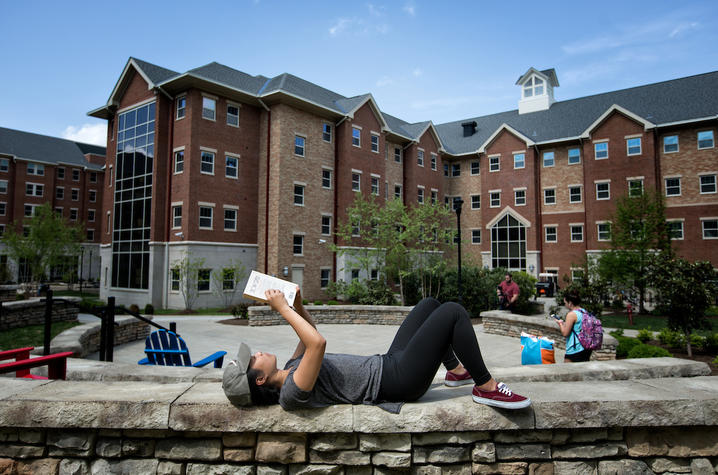 Monday, Aug. 28, 2017
Over the last several weeks, nearly 6,800 students moved into our residence halls, as the fall 2017 semester commenced.
Our students come from more than 100 countries and all 50 states, all with different experiences and perspectives, but with one important characteristic in common: they're a part of the UK family.
And, as a family, we all share a responsibility to support each other's success.
Big Blue Move-In was a powerful example of that value, as volunteers from our faculty, staff and community gathered to help students and families unload their belongings and move the students into their new homes. The volunteers recognized that this was a true turning point in the lives of our students—a moment when they transitioned to a new chapter of responsibility and independence.
It was an opportunity to show them our commitment to their success.
I would like to thank all those that took the time to volunteer throughout the numerous days of Big Blue Move-In.
I would also remind our community, that we play a crucial role in our student's lives each and every day.  We share that responsibility—that promise to help our them progress from orientation to commencement, equipping them with the skills to lead lives of meaning and purpose and to make positive impacts on the world beyond our campus.
We each play a different role, from the faculty who pass on their knowledge and discovery, to the grounds crews who ensure our campus feels welcoming and appealing, and from the staff who help our students navigate their experiences, to our returner students who provide mentorship to those that follow them.
We all play a role in student success. And we all leave a different indelible mark on those that we serve.
That's what it means to be a part of the UK family.
Thank you for your distinctive role in supporting student success. I look forward to this new academic year.
Eric N. Monday
@UKYMonday
#studentsfirst