Celebrating the #WomenOfUK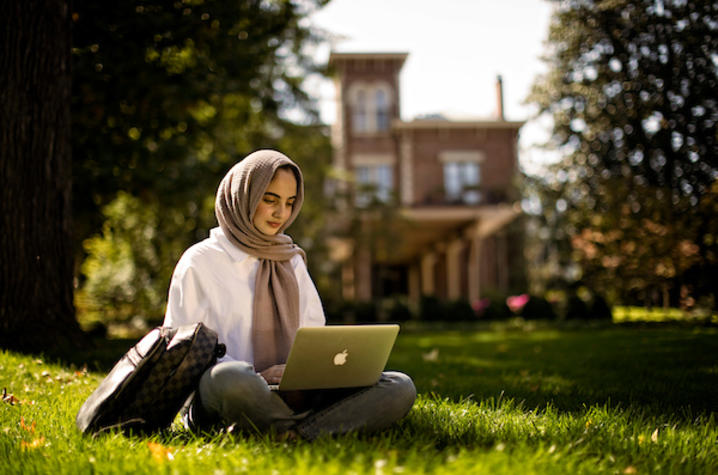 The University of Kentucky's history is marked by resilience and shaped by an unyielding and compassionate commitment to those we serve. Today, informed by that past, we are focused on the future. We are asking ourselves fundamental questions:
What does it mean to be Kentucky's University in the 21st Century? How can we build upon our commitment to do more—to be more—for Kentucky?
The answer, of course, lies in our people.
We stand on the shoulders of those who came before us—the founding mothers and fathers of our institution.
And as our campus community celebrates Women's History Month throughout March, I am humbled by the stories of UK women from our past and present. It gives me great hope for the future.
Our campus has an impressive history of women leaders who have crafted our identity as a place marked by compassion, determination, and perseverance.
Names like Blazer, Boyd, Holmes, and Jewell,
Georgia Monroe Blazer, the first woman to serve on the UK Board of Trustees, served continuously from 1939 to 1961. She was active in educational and cultural endeavors statewide and was a tireless advocate for student success and wellness.
Cleona Belle Matthews Boyd served as a member of the Board of Control for UK's women's residence halls for 25 years, guiding and inspiring hundreds of students. She also was the spouse of College of Arts and Sciences Dean Paul Boyd.
Sarah Bennett Holmes, UK's distinguished Dean of Women from 1942 to 1957, tirelessly championed the rights of women throughout her career. Widowed at a young age during the Great Depression, Holmes carried on, raising four children while completing her own education. She went on to a successful career at UK, inspiring young women to persevere in the face of hardship to pursue their educational and professional goals.
Francis Jewell McVey graduated from Vassar College, earning a master's degree. An advocate for educating female students, she was an English instructor at the University and became the Dean of Women after establishing a well-known and respected reputation. She also was the spouse of University of Kentucky President Frank LeRond McVey.
Today, residence halls on UK's north campus are named for these "mothers of UK," as we welcome and educate greater numbers of students from all backgrounds. They stand as reminders that our University is defined by its community, and that we always must seek new ways to support and reward our people.
We know that support is about more than a paycheck. It is about the opportunity to grow personally and professionally in a work environment that encourages people to explore their interests and empowers them to lead meaningful change.
It is about a learning environment that inspires all students, irrespective of gender, identity, race, perspective, or background, to follow their dreams.
It is about creating an environment – a community – of belonging for all people.
This month, UKNow is recognizing influential "Women of UK," from our past and present. Their stories are tales of fierce resolve and unwavering empathy. They offer wisdom and inspiration for us all.
They remind us that building a community of belonging is a journey, not a project.
It is a journey on which our institution remains firmly focused.