Experiential Learning Differentiates a UK Education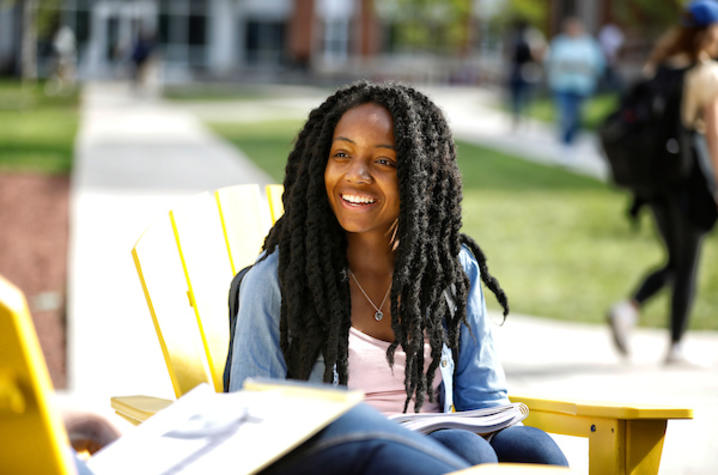 Last week, I wrote about a manifestation of service, community and compassion that continues to move me deeply. More than $1.8 million was raised through our students' efforts in support of Kentucky Children's Hospital DanceBlue Pediatric Oncology Clinic. 
Their commitment and involvement speak profoundly about the students we are educating at the Unviersity of Kentucky and the world they are preparing to lead. DanceBlue is just one example of the important values that guide our work; it is part of the differentiated college experience we provide to our students—an experience that prepares them to lead lives of meaning and purpose and excel in their selected career paths.
Of course, there are others.
At the end of February, I traveled to Washington to attend the Gallup-Inside Higher Ed conference on student success and to connect with leaders at the Association of Public and Land-grant Universities and supporters of our efforts. While there, I had the pleasure of dining with 13 UK students interning on Capitol Hill and in the D.C. area. They are participating in the WilDCats at the Capitol internship program, working alongside lawmakers and in the D.C. offices of Kentucky-based companies.
The program and UK's partner-offices provide interns with a rich exposure to the highest branches of government and the intricacies of the policy process. While there, students are enrolled in classes and take advantage of professional development opportunities. During dinner, they recalled their most memorable experiences, including in-depth discussions on political theory, conducting research important to their elected officials' committees or legislation, constituent service support and even attending the State of the Union.
In Kentucky, UK students are engaging with elected officials in a different way. Sixteen undergraduate students and their 14 research projects at the 17th annual Posters-at-the-Capitol event featured creative and promising undergraduate research underway across the Commonwealth. The annual collaborative event was created to educate Kentucky state legislators of the importance of undergraduate research and scholarly work.
The University of Kentucky was represented by students and their faculty mentors working on projects that address Kentucky questions ranging from colorectal cancer incidence rates and agricultural innovations that support Kentucky's $45 billion agriculture industry, to sinkhole mapping and disease exposure and diagnosis. Students engaging in undergraduate research are inspired by the work of their faculty mentors with whom they work alongside in labs across campus.
These three stories illustrate, in compelling ways, how UK students take deep classroom experiences and apply them in real world contexts.
We speak often about the distinctive educational experience we provide for our students — immersive learning through which they apply classroom work in fast-paced and challenging contexts. We know internships and experiential, extracurricular, and co-curricular opportunities yield results beyond college.
Gallup and their partners, for example, have identified six student experiences that graduates say best prepared them for life beyond college: (1) a professor who inspired them to learn (2) professors who cared about students' personal well-being (3) a mentor (4) an internship (5) a semester-long project (6) and extracurricular opportunities.
The more we can do to provide these experiences for our students, the better we position them as graduates to succeed in their communities. The marriage of experience and rigorous intellectual development is the essence of the college education provided at a special institution like the University of Kentucky.
Our students who will soon join the alumni family — UK's human capital — illustrate the promise of the educational experience we provide.
Together, with your support, we can continue to prepare, graduate and grow the Big Blue Nation.