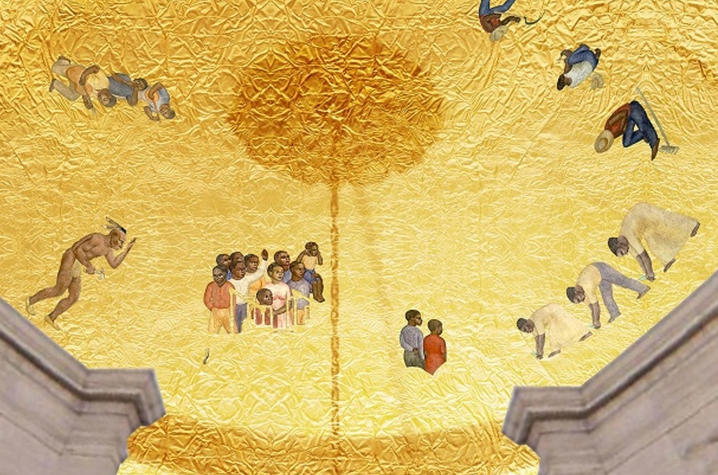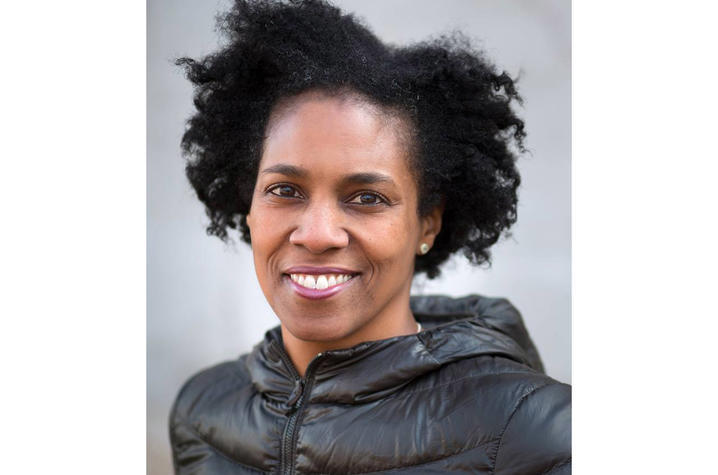 As thousands of new students and families visit campus for "see blue. U," we are reminded of the important sense of place that a college or university must be for those who learn, discover, work, and heal on its campus. That sense of place—of belonging—is fundamental to the success of UK and to each individual who steps foot on our campus. 
The importance of place was evident last week when former UK football player Landon Foster shared his personal struggle to be and share his authentic self as a gay man and football player in the SEC and at UK. 
The importance of place was evident two weeks ago when Muslim members of the UK family broke the Ramadan fast at Maxwell Place. Faculty, staff, and students who attended shared with Mary Lynne and me what it meant for them to be in the President's home on that special occasion. 
The importance of place was evident more than 50 years ago when Greg Page, Nate Northington, Wilbur Hackett, and Houston Hogg broke the color barrier in SEC athletics. It was evident nearly 70 years ago for Lyman T. Johnson when he opened up the University to African-American students. 
And it was evident to Arabella Clement Gunn when she became the first female student to earn a degree from, then, State College of Kentucky in 1888. 
Place is people. It is what people feel, experience, hear, see, and touch. It's how people interact with others and how their story is told. 
On November 12, 2015, at a gathering at Maxwell Place, a group of African-American students shared with me and other university officials concerns about the racial climate on the UK campus —about their sense of place here. It was an essential moment for me and other members of our leadership team to hear from our students, in their own words, what they experience on our campus. They shared their hopes for themselves, their friends, and their futures; and they laid bare the uncertainty, anxiety, and—in many cases—fear that comes day-after-day with being a member of an underrepresented part of our UK family. 
I am grateful for their willingness to be honest, open, and straight-forward as they shared their lived experiences with us. I know I cannot fully understand what life is like for our students, but our ongoing dialogue gives me a greater appreciation for what many in our campus community must confront daily. 
Part of our dialogue centered around the WPA mural created by Ann Rice O'Hanlon in the Memorial Hall atrium. The piece of art attempts to depict the evolution of our state from a frontier settlement to an era of "notable medical, educational and scientific developments…" It is a product of the 1930s perspective of the artist and her times. It is an artistic presentation of contrasts and contradictions and multiple interpretations. 
A noted Kentucky humanist wrote of the fresco, "shows people doing what they actually did. Black people did work in the tobacco fields. Black musicians did play for white dancers. Indians did seriously threaten the settlers at Bryan Station." The editorial board of a local paper stated that in its time, "it celebrated diversity, weaving black Kentuckians into the state's life." 
But in our times and with the benefit of greater historical examination and perspective of post-Civil War Kentucky, the mural is a work of art that our African-American students and many others in our community find to be a painful and degrading personification of a false, romanticized rendering of our shared history. A scholar of southern history and former University President Otis Singletary wrote, ''When the definitive account of the South during Reconstruction is finally written, it will contain deep and depressing undertones of violence…Reconstruction was pre-eminently a period of violence." 
Dr. George Wright, who has a UK undergraduate degree and Duke PhD in History, wrote of the decades leading up to the artist's fresco, "the entire legal system (in Kentucky) upheld violence by refusing to apprehend, charge and convict white offenders of Blacks, thus ensuring that all African Americans were at the mercy of whites." From 1865 to about the time the fresco was painted there were greater than 300 lynchings of Blacks in Kentucky. The percentage of African Americans in Kentucky's population dropped from 20 percent to 8 percent. 
Today, in our time, we are left with the task of confronting the unsettling questions the mural raises of our sense of community. We must accept the challenge of telling the stories the mural does not tell and, in the process, shed a bright light on the context of how the mural was conceived as well as its placement in Memorial Hall. 
Our sensitivity to meaning of space is given particular urgency as we fully open our Bill Gatton Student Center. If Memorial Hall is our campus soul, the Student Center is its heart. The Student Center must be a place of joy and of welcome to all who pass through its doors. We have a responsibility to make it so.
After a period in which we—as a campus family—paused to reflect on the best path forward in Memorial Hall, I empaneled a committee to determine the next steps in commissioning art that would lend context to the mural and tell a more complete story of those Kentuckians portrayed on that wall.  Over the last year, that committee has put forth considerable effort to identify the right path forward—to tell a more complete story. 
The Memorial Hall Art Committee—through an open and transparent process that engaged the UK community—sought a proactive response to the mural. They looked for artistic expressions that engage issues of history, race, identity, culture, and diversity; depict Kentucky's evolution from a frontier state to a modern Commonwealth; interpret the complex realities of Kentucky and the US today; and contribute to an inclusive educational environment. 
After a thoughtful, deliberative process, the committee identified Philadelphia-based artist Karyn Olivier and invited her to campus for a public presentation, meeting with students, dialogue with the Memorial Hall Art Committee, and a facility tour. 
After her time on campus, Olivier modified her initial proposal and put forward a final submission that acknowledged the architecture and historical significance of the building. Olivier's proposal takes the O'Hanlon mural images of the oppressed—those who were deemed lowly—and elevates them to the divine by adding the images to gold leafing in the vestibule dome of the building. An area near the dome will also feature four historical figures encircled by a powerful quote from Frederick Douglass, "There is not a man beneath the canopy of heaven, that does not know that slavery is wrong for him." 
Included in the dome will be: 
Chief Red Bird: A Native American who lived among white settlers in Clay County, Kentucky.
Charlotte Dupuy: An enslaved African American who filed a freedom suit in 1829 against her master, then US Secretary of State Henry Clay.
Peter Durrett: the 1790 founder of First African Baptist Church in Lexington—the third oldest black congregation in the US. 
Georgia Davis Powers: the first African American state senator in Kentucky—she served 21 years in the Senate, sponsoring multiple pieces of civil rights legislation. 
Read more about the installation.
Memorial Hall has its own important story—the story of the UK students and Kentuckians who laid down their lives during the Great War. It is a building constructed in honor of all Kentuckians – African Americans, Native Americans, and women alike – who gave their lives to preserve liberty. 
As one of our largest lecture halls on campus, nearly every student on our campus has a class in Memorial Hall at some point in their college career. Each person entering Memorial Hall and walking in front of the mural confronts images that bear witness to how we still fall short of being citizens together in what Dr. Martin Luther King, Jr. called the "beloved community."
We are taking an important step to tell a more complete story—to foster a sense of place—of belonging—for all members of the UK family. We plan to do so as soon as possible. But this isn't all that we will do. The installation is not an exclamation point, but rather a comma—part of an ongoing dialogue. 
Learn more about that ongoing dialogue here.
We owe to every student in our community our best effort to create a welcoming and safe environment in which they can learn and build a foundation of success for themselves and for their families. 
To do this, we must address these issues systemically by including cultural awareness in our curriculum; having more open conversations about uncomfortable topics; and ensuring diversity in our search committees and our hiring. We need more inclusive and gracious language in our discourse, more training to identify our own biases and learn appropriate mechanisms to overcome them, and more determined acts of inclusion in our residence halls, organizations, classrooms, laboratories, and offices. 
We need to cultivate more willingness to accept responsibility for the safety and well-being of one another, and to foster more compassion for one another—even as we remain true to our calling as an institution willing to challenge each other intellectually, to debate, and to ensure discourse that deepens understanding and knowledge. 
We need to consciously act together knowing that we only move forward as a community when the well-being of all members of our UK family can be ensured. This is to be contemplative space. Our hope is that people will come for interpretation and discussion at different times. 
We are taking another step in that direction -- another of many to come.