Thank You to This Community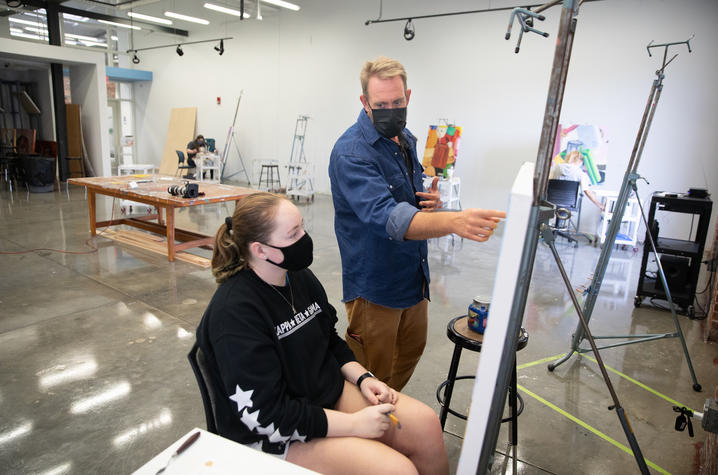 Mr. Chairman and trustees, good morning.
There is an age-old adage that says, "Don't miss the opportunity to tell someone how important he or she is until it is too late."
I begin this morning with one that comes from my heart, is inadequately expressed through words and yet is what I can best offer right now:
Thank you.
I want to thank you, our board—for your words of support at moments you didn't even know that I needed them, but I did; for your steadfast support of this special place; and for your ceaseless commitment to the work we do together. 
You love this place. And it shows every day, in so many ways through what you do as individuals and as a board.
But I want to reserve this time this morning for a special thank you, one I try to say often, yet it is not often enough, and it does not cover or convey the depths of how I truly feel.
I want to thank—deeply and profoundly—our community.
It is a community of students, scholars and staff who have faced more adversity and anxiety, change and challenge, in the span of a few months than most of us face over years or lifetimes.
Almost without fail, our people – our faculty and staff have met each moment and exceeded expectations. They have done so with the sense of grace and grit that defines this place and which has marked us so distinctively for more than 155 years as the university of, for and with Kentucky.
Yet, I know, too, and it must be said, that our people are tired. 
They are stretched and stressed, anxious and worried. In a period of months, they have been asked to do more and to be more in ways that extend far beyond what anyone would describe as fair.
They balance work and life, childcare and community responsibilities, and they know that we are now in the middle of disruption that does not have a clear end in sight. 
They are concerned about their health and that of their loved ones near and far, some of whom live in their homes, and others whom—because of a virus that attacks indiscriminately—they cannot readily reach out and touch. 
They fret about their students and the work they do in research labs, hospital clinics, on farms and in community centers across the Commonwealth and around the world. 
Their families depend upon them as does a Commonwealth that calls on them now. 
They have always answered.
Our students, too, have stood up and demonstrated, time and again, how special they are and why, ultimately, we should still believe in a future that will be brighter than our past and better than our present. 
Many of them did not get to graduate from high school or a college program in the traditional sense of the word. Now, they are asked to come here and rebuild community, while physically distancing, wearing masks and undergoing continual testing, tracking and tracing. This is not just untraditional; it is disruptively novel.
And they are asked to do all these things without a roadmap or template. This generation already has witnessed a global economic meltdown that disrupted communities and dislocated and unsettled families and ways of life. Yesterday's Inside Higher Education reported another survey documenting their many emotional stresses.  
Now, in a sense, they are being asked to take and pass tests in class and in life without clear answers. 
It is completely new territory being navigated during terribly turbulent waters. Yet, they can, only with our faculty and staff support, help us, in profoundly difficult ways, to build a new community. 
They have been called, too. And they have answered. We have asked them to do their part – 4.0 we tell them – mask, physical distance, proper hygiene and answer your daily screening, which they comply with greater than our employees.  We call them to show up for random testing as we look for the sentinel signs of disease spread. They selflessly comply, unlike other places where incentives must be employed. They do their part. For them, we must do our part.  
I know, trustees, that these are feelings and experiences that so many of you are going through as well. You reflect—and are part of—a community and world that has gone through, and is still facing, so much. And you do your part.
There are more unknowns than knowns still ahead. But I am confident we will get through it together.
Past performance, after all, is the best predictor of the future.
I know our past — built on 155 years of dogged determination, beating odds and overcoming trials.
It gives me a deep reservoir of hope and an optimistic confidence in the future.
The future we confront will compel us to both renew and reinvent who we are and what we do. And that is the topic we will explore more together during today's meeting. 
Uncertainty and a sense of anxiety, though, are not the same as pessimism and doubt.
I am convinced we will marshal what often seems to me to be an endless capacity—a capacity to meet a historic mission as real and relevant as at any time in our history...a capacity to think about, to imagine and to dream about what community we want to be as we are called to meet today's challenges and those we can't yet imagine.
But, for a moment, I want to pause and simply say… thank you.
It seems so inadequate. 
But it is what we have to underscore how we feel about you and a community that endures and is durably built to handle today's trials and those that we know will follow.